Posted on 9/4/2023 2:37 PM
(Credit: ED ALVES/CB/DAPress)
From Monday (4/10), all priority groups will be able to get a flu vaccine in the Federal District at the 130 available vaccination points. The full list of sites is available at this link. In all, 1,137,399 people are expected to enter the vaccination rooms.
Previously only available to children ages 6 months, 5 years, 11 months, and 29 days, the vaccination will now cover seniors 60 and older; Pregnant and postpartum women. public and private school teachers; health workers; transport workers on public roads; truck drivers. harbor; professionals from the security, rescue and armed forces; prison system officials; adolescents and young people from 12 to 21 years old who are subject to social and educational measures; population deprived of their liberty; People with chronic non-communicable diseases and other special clinical conditions; people with permanent disabilities; and indigenous peoples.
It is the directive of the Federal District Secretary of Health (SES) to attend a vaccination site with an identity document, a vaccine card and, if applicable, proof of clinical condition, chronic disease or occupation. The latter can be confirmed with a badge or paycheck, among other documents. Health problems must be proven through a medical report or examinations.
People who have a fever or flu-like symptoms or who have had Covid-19 should wait until their health improves. If you have an egg allergy, you can take the vaccine if you have hives. In the event of more severe allergic manifestations, such as respiratory discomfort or frequent vomiting, the vaccine can be administered, provided that it is in an environment suitable for treating possible reactions, under medical supervision.
SES Central Cold Chain Manager Teresa Luisa Pereira says the training has been conducted with the vaccination teams involved in the campaign. A logistical effort has also been made to ensure that all vaccination rooms are available. "We will have weekly shipments, totaling over 1 million doses received," he explains.
12 months protection
The Director of Epidemiological Surveillance, Fabiano dos Anjos Martins, indicates that immunization against influenza is able to reduce the severity of symptoms when infected. "Because influenza is highly transmissible, the importance of this vaccination is precisely to reduce hospitalizations, complications and deaths," he explains.
The vaccine to be applied protects against viruses A/Sydney/5/2021 (H1N1) pdm09, A/Darwin/9/2021 (H3N2) and B/Austria/1359417/2021 (strain B/Victoria, having been developed from circulating strains). in Brazil). After immunization, within two to three weeks, antibodies against the disease are detected. The duration varies from six to 12 months, depending on the individual, a fact that justifies annual vaccination.
The goal set by the Ministry of Health is to immunize at least 90% of people in each of the priority groups. In 2022, the population's adherence rate was lower than expected: it was highest among seniors over 60 years old, at 73.3%. Less than half of pregnant women (47.5%) and postpartum women (48.2%) sought a vaccination site. The coverage was 59.7% for children, 62.8% for teachers, 52.8% for health workers and 31.7% for those with comorbidities. Of the 933,502 doses applied in DF in the previous year, 575,698 (61.7%) were for priority populations. Others have been applied after release to all audiences.
* With information from the Ministry of Health
mobile news
Receive the latest news published by Brazilian Post. It's free. Click here and join the community mailone of the innovations launched by WhatsApp.
Give your opinion
a mail There is space in the print edition to post readers' opinions. Letters must contain a maximum of 10 lines and include the name, address and phone number of the email [email protected].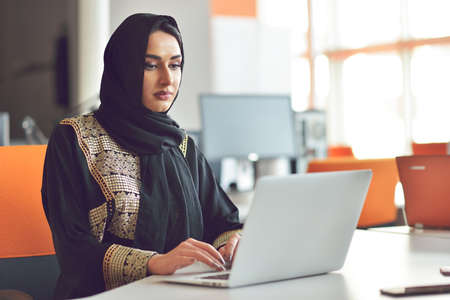 "Hardcore beer fanatic. Falls down a lot. Professional coffee fan. Music ninja."