The National Communications Agency – ANATEL – promotes a public consultation in order to collect opinions on the so-called Smart TV Box. The idea is to categorize the specific product and include a way to check for features that violate the copyright policy.
According to Anatel, not every TV Box is illegal. Many of them access audiovisual content legally and without problems with the law. Irregular and copyright infringing devices should be turned off and service provisioned.
How does TV Box technology work?
First, Internet Protocol Television (IPTV) is a system in which television services are delivered using the Internet Protocol Suite over a packet-switched network such as a LAN or the Internet, rather than over traditional formats. .
Second, IPTV offers many advantages over traditional television, including the ability to integrate with other IP-based services such as high-speed Internet and VoIP telephony. IPTV also offers a much wider range of channels and on-demand content than most traditional TV providers. And since IPTV is provided through an internet connection, it is often much cheaper than a traditional TV service.
Like all technological innovations, he was soon involved in hacking. It offers many advantages over traditional cables, including better image quality, more channels, and more features. But is it worth the extra cost? Let's take a look at some of the features of IPTV to help you decide.
Also, one of the biggest advantages of IPTV is the better picture quality. IPTV uses a higher bit rate than traditional cable TV, which means it can deliver a clearer picture. In addition, IPTV uses adaptive bitrate streaming, which means that the picture quality will automatically adapt to the speed of your Internet connection. This means that you will not have to worry about buffering or pausing in your video.
see also: Technology Lets TVs Smell, Taste, and Feel: Meet 9D
The government wants to fight piracy
In fact, IPTV also offers more channels than traditional cable TV. With IPTV, you can choose from hundreds of channels, including many international channels that you can't get with cable. Also, IPTV often includes a DVR feature, so you can record your favorite shows and watch them later.
However, IPTVs are the new trend in home entertainment and there are many reasons why they are so popular. One of the most attractive aspects of IPTV is the ability to watch live TV without a cable or satellite subscription. This means that you can save money every month by cutting your cable bill.
In conclusion, in addition, IPTV devices provide much higher picture quality than traditional cable or satellite services. This is due to the fact that IPTV uses your home internet connection rather than relying on a physical connection like cable or satellite.
Is IPTV a crime? What is the opinion of the law?
Finally, it is important to remember that, contrary to what many believe, there are no TV Boxes that are only "illegal".
However, only those who use illegal IPTV may encounter problems. Specifically, this type of system in which software is provided online has a high risk – as mentioned above – of piracy.
This means that IPTV is a crime only if you are using it for copyright infringement. That is, those who use illegal content distribution services fall into a practice that is considered criminal.
According to Article 7 of the Copyright Act, all audio and video materials can be protected from piracy. In addition, Article 184 of the Brazilian Penal Code states that disrespectful protected content leads to consequences.
Finally, copying for profit as well as illegal distribution of IPTV signals can lead to serious problems.
see also: Technology course for women: a company that distributes dozens of bags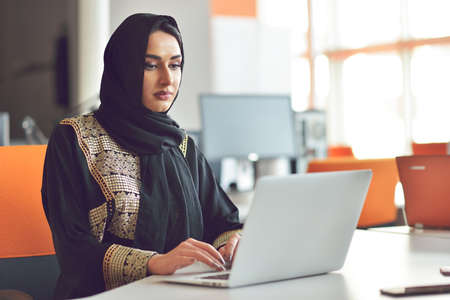 "Hardcore beer fanatic. Falls down a lot. Professional coffee fan. Music ninja."