Universities play a major role in training professionals in the most diverse fields of knowledge. In the areas of biology and health, the work being done by the universities is crucial, as the actions of higher education institutions are already emerging with the clear aim of improving and promoting a better quality of life for local, regional and national populations. .
To this end, it is necessary to train trained professionals, develop new technologies, as well as encourage quality education and encourage scientific research.
For more than 40 years of contributing to this scenario, the Center for Biological and Health Sciences – CCBS – at the Federal University of Sergipe is exemplary with regard to the work of health professionals, both in academia and in civil society.
The different courses that make up graduation stand out at this center: Biology, Ecology, Physical Education, Nursing, Pharmacy, Speech Therapy, Physiology, Physiotherapy, Medicine, Sanitation Science, Nutrition and Dentistry.
We affirm that in the last four decades of its existence, the College of CCBS has been active in teaching, research and extension, with the publication of books and scientific articles in national and foreign journals, and the conduct of many research papers, many of which are precursors in their respective fields.
And during all this time, countless professionals have been trained by CCBS professors in our undergraduate and postgraduate courses, who provide services to the entire society, using scientific studies implemented in practice, as well as generally contributing to improving the quality of life and general assistance to the population.
In this network of virtuous operations, it is also worth noting the performance and procedures carried out by the specialists of the University Hospital of Aracaju, which is managed by the Brazilian company of hospital services – Ibsirah -, for example, the pioneering surgery to restore the sense of smell in patients with Covid-19, helping Severely obese patients, as well as medical and hospital assistance of medium to high complexity.
HU is CCBS' largest training space. There UFS students can look at the possibilities and challenges of the careers they have decided to embrace.
And speaking of challenges, in the context of the pandemic, CCBS professionals have been crucial for us to quickly become a reference by offering a contingency plan at the moment of the Covid-19 outbreak, with all extracurricular academic activities and classes suspended. Opening ceremonies, memorial, scientific, artistic and cultural events on the UFS campus, non-essential trips abroad by professors, students, technical and administrative staff, implementation of remote work.
Subsequently, there have been many actions led by CCBS, such as the mapping of Covid-19 in Aracaju, the training of doctors, nurses, physiotherapists and nursing technicians, and numerous scientific publications by professionals who make up the specialist staff, both at HU and CCBS, producing At least 1 ton of gel alcohol and 1,500 liters of glycerol alcohol for the enterprises in Sergipe, as well as the establishment of the information center, among others.
These actions are possible, as long as there is a faculty committed to producing scientific knowledge in order to achieve results for society. In this context, the Latu and Stricto Sensu postgraduate courses at CCBS are excellent opportunities for students and professionals who wish to deepen and update their knowledge and train themselves to work in their respective fields. With solid and quality training, CCBS professors and graduates are able to contribute to society at large and to the advancement of science.
After more than four decades, we can say that through multiple actions in the field of health, supported by a multidisciplinary and humanistic view, UFS has fostered a continuous search for interaction with the local, regional, national and global scenario.
The work of CCBS's most diverse courses has been important to promoting hope when combating disease, but above all so that there is an emphasis on health promotion, with an emphasis on teaching, extension and broad-based sustainable scientific action.
The sum of the efforts of professors, technicians and students is the key to the embodiment and sharing of all knowledge produced at UFS in the field of health. And thanks to CCBS, we have a lot to share.
Ω Would you like to receive the main news from JLPolitica for free on your WhatsApp? click here.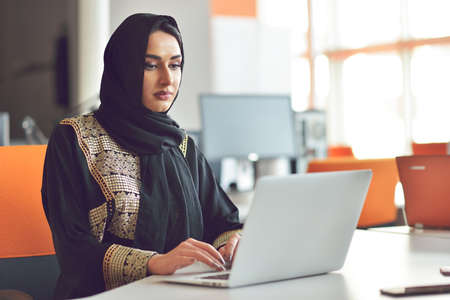 "Hardcore beer fanatic. Falls down a lot. Professional coffee fan. Music ninja."