Published on 09/28/2022 19:26
In the image, it is possible to see the larger asteroid, Didymus, and Demorphos, the smaller object to the right and target of the mission. It is possible to see light tracks around the rock, due to the collision with the DART spacecraft – (Credit: ASI/NASA)
On Wednesday (28/9), NASA and the Italian Space Agency (ASI) released the first images of The deliberate collision of the orbiting spaceship with the asteroid Demorphos, which occurred last Monday (9/26).. The images were captured by LiciaCube, a small satellite with cameras that were sent into space to capture impact data.
The LiciaCube tracks the process of collision and target capture, Dimorphos, before and after impact. The asteroid, which is only 160 meters in diameter, orbits another, much larger asteroid called Didymus. See a gif created by the Italian Space Agency that combines the two images:
su . seal conference Tweet embed:
Elisabetta Dotto, Head of the Science Team at the Istituto Nazionale di Astrofisica (INAF): "Pre-jet image and post-puzzle image.
Crediti PHOTO ASI / NASA
Follow directly to ASITV: https://t.co/XTDIlfMNrh pic.twitter.com/1MjgWBLMo1

– Agenzia Spaziale ITA (@ASI_spazio) September 27 2022
To reach the target, Dart focused on Didymus, and minutes before impact, switched to focus on Demorphos. At 8:14 p.m. on Monday, the spacecraft collided with the rock at 15,000 miles per hour — about 24,100 kilometers per hour — causing the ship's expected destruction.
In the LiciaCube log, you can see that after the Dart signal is lost, a flash of bright light is seen around the asteroid, caused by a cloud of debris from the collision.
"Dimorphos is completely covered by the emission of dust and debris from the impact," explained Elisabeth Dotto, team leader at the Italian National Institute of Astrophysics, who accompanied the expedition.
Dubbed the Double Asteroid Redirection Test (Dart), the mission was the first NASA mission to test a "planetary defense system," in which a spacecraft is built and launched against asteroids to change the course of an object, should one occur. threatens the earth.
Check the goal? NASA still doesn't have the answer
The LiciaCube will continue into space and follow Dimorphus to verify that the impact's goal has been met: slowing down the asteroid "to shorten the orbit by about 1%, or about 10 minutes."
Ground-based telescopes also monitor the asteroid to obtain data. Scientists say it is not yet possible to determine whether the process has achieved its goal, but they are optimistic.
"Now the science can begin. From this collision event, we can learn more about the mechanics of small-body impacts, the transfer of momentum, and the ability to use artificial colliders to push asteroids out of their orbits." Curtin University Space Technology.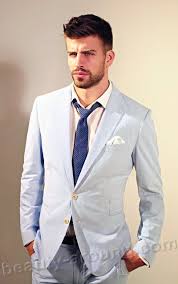 "Incurable thinker. Food aficionado. Subtly charming alcohol scholar. Pop culture advocate."