Dodge Ram is a strong name in the world of pickup trucks, but Chrysler had the nerve to kill it. But why since 1980 have Dodge Ram trucks become synonymous with prestige, style and power?
The Ram name was used on the Dodge pickup truck for the first time in October 1980, as a 1981 model year. These pickup trucks were full-size single cab, extended cab, and double cab variants. The first generation was produced until July 1993.
In the second generation (1993 to 2001), the Brazilian public discovered and fell in love with the Dodge Ram pickup truck. The model sold in Brazil was the Dodge Ram 1500 with two V8 engine options: 5.2L and 5.9L.
Despite its popularity, it was only sold for one year, in 1996. It returned several years later, in 2004, as the Dodge Ram SR-T 10 with a massive 8.3-liter V10 engine. Then there were other versions until 2009.
But in 2010, the Dodge Ram name disappeared. Chrysler decided to create an exclusive pickup truck division called Ram Trucks, as it no longer wanted customers who would buy this type of vehicle solely because of fashion or prestige.
The idea was to reach the public that already buys pickup trucks. It is worth noting that since 1970, Dodge has been a pickup truck brand within Chrysler. Before that date, Chrysler used the Fargo brand.
When Ram was separated from Dodge, the unenthusiastic public continued for many years to call pickup trucks Dodge Ram. In Brazil, this still happens today. Ram is now a brand owned by Stellantis, which owns Chrysler, Dodge, and others.
First, it should be noted that the third generation of Dodge Ram was produced between 2001 and 2009. The fourth generation appeared in 2010. Today, Ram pickup trucks are in their fifth generation. But there is still one model of the old Dodge Ram, which is the classic version. The name was changed to Ram Classic in 2011, but the essence is still there.
Therefore, among the Ram pickup trucks sold in Brazil there is still a Dodge Ram. It's the least updated of the entire collection, but it's also the most charming, according to many fans.
As for the idea of ​​separating the names Dodge and Ram, in reality Ram began serving only buyers of small and specialized trucks. Today it is one of the most ambitious brands in the country. However, many buy for…status and power.
As for Dodge, it is still trying to reinvent itself. Currently, it includes the following models: Charger (sports sedan), Challenger (sports coupe), Durango (pickup truck), and Hornet (SUV copied from Alfa Romeo).
So, know: If you see a current Super Ram pickup on the streets, don't refer to it as a Dodge Ram. This name remained in the past before 2010.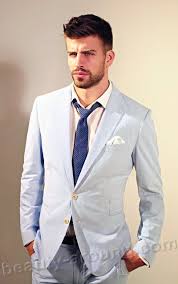 "Incurable thinker. Food aficionado. Subtly charming alcohol scholar. Pop culture advocate."