author,

Georgina Ranard, Becky Dale and Erwan Rivoult

scroll,

From the climate, science and data journalism teams at BBC News
Sea ice surrounding Antarctica has reached a level much lower than any previous measurement, according to satellite data. This raises concerns among scientists who see the region as resistant to global warming.
"(The levels) are so far removed from anything we've ever seen before, it's almost hair-raising," says Walter Mayer, who monitors sea ice at the U.S. Snow and Ice Data Center.
Instability in Antarctica could have far-reaching consequences, according to polar ecosystem experts.
The massive Antarctic iceberg helps regulate the planet's temperature, as the white surface reflects the sun's energy back into the atmosphere and cools the water below and around it.
As this ice mass decreases, Antarctica could transform from "Earth's refrigerator" to the planet's "heater."
The area of ​​ice floating on the surface of the Southern Ocean today is less than 17 million square kilometers. This is 1.5 million less sea ice than the historical average for September, and well below the lowest levels measured over the winter period in the region.
Mayer is not optimistic about recovering this loss significantly.
Scientists are still trying to pinpoint all the factors driving the record lows, but studying trends in Antarctica has always been a challenge.
In a year in which several records were broken for high land and ocean temperatures, scientists insist it is essential to pay attention to what is happening at the planet's Antarctic.
"We're seeing how vulnerable it is," says Robbie Mallett, of the University of Manitoba and currently based on the Antarctic Peninsula.
He says the thin sea ice observed this year has made field work more difficult. "There is a risk that (the ice) will break off and float out to sea while we are on top," Mallett explains.
Sea ice forms during the Antarctic winter (March to October), before melting largely during the summer, and belongs to an interconnected system that also includes icebergs, land ice and massive ice shelves – which lie near floating expanses of the coast.
Sea ice acts as a protective layer that prevents ocean temperatures from becoming too warm.
The effect of this shrinking layer could become evident in the transition into summer – when continued melting is likely to occur, explains Caroline Holmes, of the British Antarctic Survey.
The reason is that as more sea ice disappears, dark areas of the ocean will be exposed, absorbing the sun's heat rather than reflecting it. This will cause more heat to be incorporated into the water, which in turn will cause more ice to melt.
It is this cycle that could add more heat to the planet, disrupting Antarctica's typical role as a global temperature regulator.
Professor Martin Siegert, a glacier specialist at the University of Exeter (United Kingdom), asks: "Are we waking up the Antarctic giant?" This, he said, would be an "absolute disaster" for the world.
Since the 1990s, the loss of land ice in Antarctica has contributed to sea level rise of 7.2 mm. Even small increases produce huge storm surges that can sweep away coastal communities. In other words, melting sea ice could, in theory, be catastrophic for millions of people around the world.
As a continent surrounded by water, Antarctica has its own climate and system. Until 2016, ice in the area was actually increasing during the winter months.
However, an intense heatwave hit the continent in March 2022, leaving temperatures at -10°C when they should have been around -50°C.
Over the past seven years, sea ice has fallen to record low levels, including in February 2023.
Some scholars believe this indicates a fundamental change in the continent, including characteristics that kept this region isolated.
At the same time, this isolation also means that there is little historical information about Antarctica, which Mallett called the "Wild West" of science.
For example, scientists know the extent of sea ice, but not its thickness. Revealing this type of information could be crucial for developing climate models for the region.
At Rothera Science Base, Mallett is using radar instruments to study ice thickness and better understand the reasons behind the thinning of the ice sheet. The record temperature recorded this year may be a factor, as it makes it difficult for water to freeze there.
There may also have been changes in ocean currents and winds that shape the temperature in Antarctica.
Furthermore, the natural phenomenon of El Niño is another possible factor.
Either way, Mallett says there are "many, many reasons to be concerned."
"It is potentially a very worrying sign of changes in Antarctica's climate that have not occurred in the last 40 years. This is only now beginning to appear."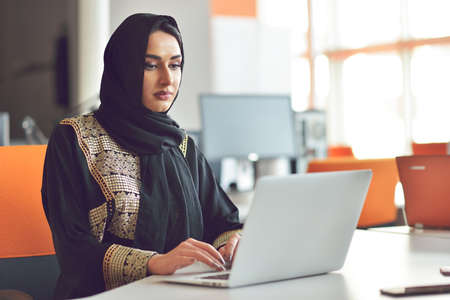 "Hardcore beer fanatic. Falls down a lot. Professional coffee fan. Music ninja."