After a period of nearly two years of being closed to the general public as a result of the pandemic, Teatro Unimede, located in the Santos Augusta building, on the emblematic corner of two streets in São Paulo, has reopened its doors for on-site performances from January 2022 and back will be in great style, with actresses Regina Braga, with The São Paulo Show, dedicated to the capital of São Paulo under the direction of Isabel Teixeira and Mariana Xavier, with a play before the year that comes, directed by Lazaro Ramos and Ana Paula Pozas.
Opening on Friday, January 28, at 9pm, São Paulo is a show in which the main character is the city of São Paulo, with its history, charm, curiosity and contrast through music, text and poetry that speaks to the city since its founding. Interspersed are texts by Roberto Pompeo de Toledo, Alcantara Machado, Mario de Andrade, Paulo Prado, Jose de Anchetta, Castro Alves, Guilherme de Almeida, Itamar Asembassao, Plinio Marcos, Paulo Bonfim, Drauzio Varela, music by Paolo Vanzolini, Adonan Tatit Barbosa Cesar, Renato Teixeira and other composers who sang the daily scenes and vicissitudes of the townspeople. Tickets will go on sale on January 10, through Sympla (www.sympla.com.br) and at the Unimed Theatre.
Portrayed by Mariana Xavier, with script by Gustavo Pinheiro, the highly entertaining comedy Ahead of the Year comes as its backdrop to one of the most symbolic dates in the global calendar: the New Year. Happy some and annoying to others, the unpredictability of this celebration is the central theme of the show, as it reveals the needs, anxieties and desires of seven different characters who face the end of the year from very different perspectives. Before next year, the premiere is scheduled for Friday, March 4. Tickets will go on sale January 17th by Sympla and at the Teatro Unimed box office.
Throughout the period when it was closed to in-person performances, Teatro Unimed continued to produce culture and entertainment, with high-quality performances, online and always free, as part of the Teatro Unimed Em Casa project, which premiered in 2020 with Luis Miranda, at Madame Sheila. and continued in 2021 with The Show Dez por Dez, a work by Neil Labot adapted by the Leme Brothers and starring Angela Vieira, Bruno Mazzio, Chandelli Brazz, Denis Fraga, Yosir de Souza, Ocaro Silva, Johnny Massaro, Leopoldo Pacheco, Luisa Aris, and Pathé DeJesus; Cinematography Criollo Samba Concert at 3 Tempus; The talk show Hora de Nana, hosted by Nana Karapacian, which brought together a star-studded cast of Anna Carolina, Reinaldo Gancini, Martinalia, Seo Jorge, Elias Andreto, and Claudia Raia; The film featured Nordist Vikau, with Juliana Linharis and guests Zika Ballero and Josiara; Presentation of children Quem Matou o Leão? , which celebrates the centenary of the birth of Maria Clara Machado and the 70th anniversary of the founding of O Tablado, and which can still be viewed for free, until January 16, on the Unimed Theater website (www.teatrounimed.com.br). As an initiative committed to bringing unprecedented, high-quality artistic production to where people are, Teatro Unimed Em Casa has contributed to increasing free access to culture and entertainment in times of social isolation.
Throughout the pandemic, Teatro Unimed has drawn attention to initiatives to support professionals in the arts, who have been deeply affected by the moment show production has declined. Supported organizations include Backstage Invisível, Fundo Marlene Colé, APTR – Association of Theater Producers, GAMI – Positive Group of Independent Women at RN and the humanitarian organization I Know My Rights. All professionals involved in different snapshots have continuous records of health conditions, and are periodically tested by the High Diagnostic Excellence Network, a reference in medical technology, innovation and quality, with a focus on humane care (www.altadiagnosticos.com. br). In addition, as a daily practice at Teatro Unimed and the Santos Augusta building, all the usual protocol of anti-Covid measures has been implemented, with constant cleaning of equipment, accessories, floors and environments, mandatory general use of a mask, periodic cleaning of hands, extensive social distancing and daily disinfection of premises.
Unimed Theater
An initiative by developer REUD and a project by renowned architect Isay Weinfeld, Teatro Unimed is located in one of the central points of São Paulo: on the corner of Rua Augusta and Alameda Santos, just a block from Avenida Paulista. Curated by Monique Gardenberg, Carlos Martins and Jeffrey Neal, of Dueto Produções, Teatro Unimed is dedicated to high-quality performances never before shown in the city, such as the musical Lazarus, by David Bowie, which Portas opened in August 2019, and Madame Sheila, with Luis Miranda, Started in 2020, the Teatro Unimed Em Casa project, which has been viewed online by more than 80,000 people in 40 countries. Extremely versatile, with the latest landscape technology, ideal for theatre, music, dance, events, recordings and live broadcasts, Unimed Theater is completely wood-clad, with 249 seats, a 100 square meter theater, opening 12 meters wide and an orchestra pit. The first theater created by Isay Weinfeld (responsible for projects of Grupo Fasano Hotels, Jardim Residential, in New York, and Hotel InterContinental, in Vienna), Teatro Unimed occupies the first floor of the upscale building designed by architect Santos Augusta, REUD development, a unique combination of offices cafes, restaurants and theatre. Elegant and integrated in the ground floor lobby, Perseu Coffee House is the entrance to Santos Augusta. With original antique furniture from the 1950s and 1960s, signed by the big names in Brazilian design, such as Zanine Caldas, Rino Levi and Carlo Hauner, and a menu of classic coffees, snacks and drinks, it's the perfect setting for casual get-togethers, from a café from morning to happy hour. Casimiro Ristorante is the initiative of one of the most impressive and traditional restaurants in São Paulo, Tatini, the result of the dedication of three generations of professionals dedicated to high-quality Italian cuisine: Mario Tatini, Fabrizio Tatini and Thiago Tatini.
Unimed Theater
Santos Augusta Building, Santos, 2159, Jardins, Sao Paulo
Capacity: 249 seats
Access for people with reduced mobility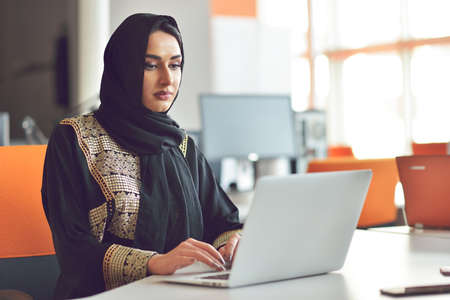 "Hardcore beer fanatic. Falls down a lot. Professional coffee fan. Music ninja."