a Nvidia This Tuesday (17) the update was released to the resource RTX Ultra HD Video 1.5.
In addition to new features that make the technology more flexible, from now on, cards with Turing architecture will also be able to use this video tool, eliminating the need to purchase a new GPU to access VSR 1.5.
RTX video is available at UHD 1.5
Since the advent of RTX GPUs, we've been experimenting with some really cool innovations, and DLSS (Deep Learning Super Sampling), which uses artificial intelligence to make games more fluid, without compromising video card performance, is one of the most widely used technologies. It satisfied consumers. Currently, DLSS 3.5 has already undergone several updates that have provided more performance for games.
In early 2023, NVIDIA also expanded its AI capability by leveraging RTX Video Supersolution, its AI augmentation software that uses Tensor Core acceleration to deliver improved video and video playback across multiple platforms such as Youtube that it Twitchwith support for Chrome and Edge browsers, as well as streaming services such as Netflix, Disney+, HBO Max Video playback software such as Vlc media player. Although the RTX Super video resolution makes watching videos and streaming slightly better than their original quality, there is still room for improvement. Here comes update 1.5.
RTX Video Supersolution 1.5 is the first major update to the technology, and aims to not only improve image quality, but also allow more consumers to take advantage of it without having to purchase new GPUs. With this update, NVIDIA's RTX Video Supersolution 1.5 will be available on all GeForce RTX 20 Turing GPUs. With the update, the feature will have updated models and remove artifacts from content played at the native resolution – you can watch your stream at 1080p and still get a higher visual quality compared to the original stream.
RTX Video Supersolution 1.5 update additions
Support for RTX 20 series GPUs: RTX Video Supersolution (VSR) 1.5 provides support for RTX 20 series GPUs, enabling a new standard for video streaming quality for millions of users using the first RTX models;
AI model updates to improve image quality: Based on user and reviewer feedback, NVIDIA has focused on improving VSR in specific scenarios and use cases to maximize image quality while minimizing technical errors. Updated models to improve artifact reduction, increase detail retention, and reduce excessive texture processing;
New original precision scale 1:1: When watching streaming at your screen's native resolution (720p, 1080p, 1440p), VSR 1.5 will focus on reducing artifacts while subtly improving other aspects of image quality.
"Retraining the VSR model helped AÍ learn how to accurately recognize the difference between fine detail and compressed effects. As a result, AI-enhanced images preserve details more accurately during the optimization process. Fine details are sharper and the overall image looks sharper and clearer than ever. New in version 1.5 is the removal of video elements that play at the native screen resolution. The original version only enhanced the video when it was enlarged. Now, for example, 1080p video streamed on a 1080p display will appear smoother with less heavy artifacts.", Nvidia announced.
The update is now available for download directly from the NVIDIA website or through the app GeForce Experience.
source: Nvidia
Join the adrenaline show group
Check out the major deals on appliances, components and other electronic devices we've found online. Video card, motherboard, RAM, and everything you need to build your own computer. By joining our group, you can get daily promotions and early access to discount coupons.
Join the group and take advantage of promotions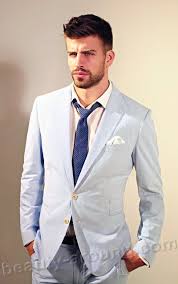 "Incurable thinker. Food aficionado. Subtly charming alcohol scholar. Pop culture advocate."