According to Forbes, Britain's most famous chef, Gordon Ramsay, isn't just an excellent cook; he's also a multimillionaire and the 19th highest-paid celebrity as of 2020.
However, it hasn't always been this way. Although Ramsay is currently one of the most iconic figures of modern cuisine, he too had his days as an infamous chef. So how did his rise to fame start?
His Appetite Surpassed Food
One of the key features that set Gordon apart from other chefs was his desire for high-quality food. Down to a T. Appearing on several now-famous TV programs, Gordon's notorious high food standards earned him multiple Michelin stars for his restaurants. However, a significant portion of what made him so successful was his desire for success and his strict and often temperamental attitude towards food.
He has jokingly remarked in the past that if his children ever said that they were vegan, he would "..sit them on the fence and electrocute them," and gets emotional whenever he sees sacrilege done to food. However, Gordon cares about the quality of his food, which would have to be one of the fundamental elements that brought him the recipe for success.
But, as mentioned, his desire to grow went beyond the food itself. For example, he made a clever business move by feeding off the Hell's Kitchen brand worldwide brand awareness. He created a slots online game based on it (one without a jackpot feature, unfortunately), so right then and there, it was evident that he's more than capable of leading projects which are out of his comfort zone.
From Muddy Field To Spotless Kitchen
Ramsay was greatly interested in sports from a young age, and at the young age of 15 in 1982, he joined a pro soccer club. Unfortunately, he acquired a knee injury that prohibited him from continuing sports. Instead, he returned to school and earned a degree in hotel management, a decision that would push him to be the Gordon Ramsay we know today.
After earning his degree, Ramsey set his eye on being a chef and working for various restaurants. He initially worked as a commis chef at the Wroxton House Hotel, then, after being fired for having an inappropriate relationship with the owner's wife, moved to Harveys.
Exhausted by "the rages and the bullying and violence" there, Ramsey thought that the best way to escape these tirades was to study French Cuisine. His endeavours paid off, and he eventually moved to France to work with Michelin-renowned chefs. After that, however, Gordon returned to London with more knowledge. Although he got offers to work at a new restaurant, he decided to open his restaurant, a decision he said was "the most important" one of his life.
Not Putting All Eggs In One Basket
Ramsay is so much more than a restaurant owner; he's a prominent celebrity at this point, having starred on multiple TV shows and his videos shared over social media everywhere. One of his most iconic shows would be Ramsay's Kitchen Nightmares, a show with five series where Ramsay comically yet brutally critiques inexperienced chefs without hesitating to use foul language, including "chunky monkey," amongst many others.
Gordon Ramsay took part in his fair share of charity also. In one of them, he was ambassadors for Cornwall Air Ambulance and launching the "Buy a Brick" appeal to help build a family support center and supporting the Spice Up Your Life event to aid those with HIV and AIDS in India, amongst many others.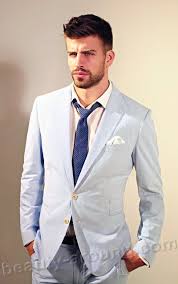 "Incurable thinker. Food aficionado. Subtly charming alcohol scholar. Pop culture advocate."