Google Play Store is the official Android store found on many smartphones. In this way, the store contains electronic games, the most diverse applications, TV shows, movies, books and music. Some of the products offered by the platform can be downloaded for free, while others require payment.
The platform is managed by Google and the apps can be downloaded directly to the devices that have the Android platform. However, there are apps available on the Play Store of very questionable origin.
In this way, these applications may be infected and, when downloaded, will cause problems for your cell phone. So, check below the downloads to avoid on the Play Store.
Infected Play Store apps
Recently, the malware has been identified in about 60 legitimate apps found in the Google Play Store. To date, the infected apps already have about 100 million downloads. As a result, the virus also infected a third-party library, which is one of the components used for optimization development when creating applications.
Thus, the malware that infects the devices, called Goldson, is able to compromise the data of the applications that are installed on the smartphone, in addition to also obtaining information history, Bluetooth, Wi-Fi, and also GPS location.
The virus was discovered thanks to some researchers working for the McAfee security company. Contaminated apps are still capable of committing fraud and misusing advertisements. That is, they display various advertisements through the background without the user's knowledge.
At the time this information was shared with Google, the company served a notice to the developers of the affected platforms and thus violated the policy regarding the Google Play Store.
Therefore, if developers want apps to remain available, it will be necessary to promote updates for malware to be removed. With it, a portion of the apps will be removed from the Play Store.
Also check: A FUN QUESTION AND ANSWER APP FOR PAY USERS WHO PLAY: How much can you withdraw?
Google will alert users about updates to the app
Recently, Google also announced that it will start notifying users about app updates that have defects. The resource in question will be generated by the Play Store itself and will be notified on smartphones and tablets with Android 7.0 version.
For the feature to be enabled, the developers do not need to put in much effort, because the popup will be automatically activated by Google. Thus, it will be possible to determine when the update can fix the defects in the application.
In addition, Google will still set some limits for sending the notification, in order to assess the level of user activity in the app that has a new update. In this way, the user will be able to choose to update the app or not.
know more: New Google Maps allows users to travel around the world; You know how this is possible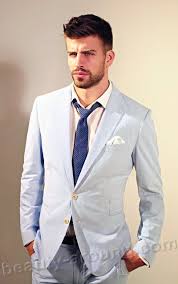 "Incurable thinker. Food aficionado. Subtly charming alcohol scholar. Pop culture advocate."