New expansion pack released for the collectibles gamePokemonDriving its fans and collectors alike so frenzied, even The Pokémon Company admits that its entire stock of trading cards has sold out!
The "Clay Burst" and "Snow Hazard" packs, released by the company on April 14, contain exclusive cards and were released as a double deck of cards, but feature different cards in each pack.
Among the packs, the Pokéfluencer Iono, which can only be obtained from Clay Burst, has become a fever among the Japanese for having a rare and special card: according to YouTuber and influencer Ptcgradio, in his video, it's "the most expensive card ever visa".
In addition, the YouTuber also mentioned that these bundles are the most desirable and, in his own words, "trendy" that the public knows.
Like Ptcgradio, a famous player inside geekEthan Hagee posted on his Twitter the gigantic, insane queue for the premiere the day before the bundles were released. "This may be the hardest deal to get in Japan," he added. paying off:
The next batch of Pokemon drops tomorrow (4/14), and the lines for the midnight release are already insane. This may be the most sought-after and hard-to-get (in terms of product) combo the game has ever seen in Japan pic.twitter.com/1mloScJ0Hi

—Ethan Hage (@hegstertcg) April 13, 2023
There have been reports of bids in the $3,600 range for "Snow Hazard" and "Clay Burst". a Pokéfluencer Iono alone has reached over $1,000.
The Pokémon Company issues a statement
Due to the high demand, The Pokémon Company admitted that all of its "Pokémon" card game products are currently out of stock, but is willing to enhance production systems to meet the high demand.
While collectors expect the company to ramp up production, nothing has been confirmed about when that will happen. In the meantime, the public is eagerly awaiting their acquisition of these rare and much sought-after cards.
Fans will need a lot of patience and control while waiting for more news about the production of new batches!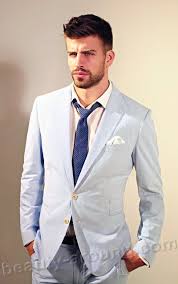 "Incurable thinker. Food aficionado. Subtly charming alcohol scholar. Pop culture advocate."