Testing of a new way to post to Instagram will begin on the platform. Last Thursday, the 17th, entrepreneur and director of the social network, Adam Mosseri, announced that the company is developing a new functionality that will allow users to post audios in notes.
Read more: Bragging on Instagram gets OAB attorney suspended; See case
Introduced last December, Instagram notes allow netizens to make short text posts, which are placed at the top of the conversations section. In this way, the arrival of the new product will include the opportunity to record brief audios, and share something with followers. Check out more details.
Posts with audio on Instagram?
Apparently, it is possible that the social network will introduce this new functionality. Mosseri said on his Meta sharing app channel that no public testing has begun; However, the development team is working on making it possible Voice notes. This will be used to share something with friends.
In addition, the director conducted a survey, asking his followers if they would be interested in receiving this news. As of this writing, nearly 49% of respondents have answered positively regarding the use of Freshness, but 38% stated they wouldn't be interested; Already around 11%, they said they did not know anything about the concept of notes on Instagram.
According to information released this year, Instagram has already announced four updates that users are waiting for. They are: adding songs in carousel-type posts, which will make it easier to tag multiple people in the same story, and in the field of tagging, it will also be possible to include three co-authors in one post. It is possible that updates will be released soon or they are already available.
Instagram also recently caught the eye with another guy to update Who gave the talk, he turned to the verification seal. Many users have purchased a blue token, which allows them to verify their account. With this, they also ensured some exclusive benefits.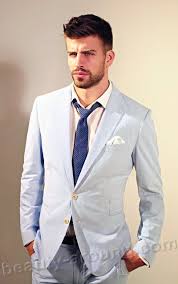 "Incurable thinker. Food aficionado. Subtly charming alcohol scholar. Pop culture advocate."