Artur Nogueira Water and Sewerage Services (Sayan) issued a notice on Monday afternoon (10) after residents expressed their opinion regarding the odor and taste detected in the water supplied. The municipality stated that it is working to resolve the situation and continue to ensure the quality of water supplies for residents.
According to preliminary analyzes by the Saean technical team, changes in the chemical properties of the raw water from the Cotrins catchment have been identified, which may be due to possible irregular discharge. These modifications caused a reaction with sodium hypochlorite, used in the water disinfection process, resulting in a distinctive odor and taste.
The memo informs that Sayan is committed to a thorough investigation of potential sources of contamination, as well as conducting detailed analyzes to determine the specific causes of this water change. "We confirm that all dosages of chemical products used and the treatment process at the water treatment plant – ETA II comply with the applicable rules and regulations," Autonomy emphasized.
It is important to note that until now, only sensory factors related to the taste and smell of water were affected. While this may be inconvenient for consumers, there is no indication of the health risks associated with it.
Sayan reaffirms its commitment to the quality of the water supply and is committed to resolving this situation as soon as possible. Additional measures will be implemented, if necessary, to ensure that the water supplied meets the required quality standards.
………………………………………………
Do you have a story suggestion? Click here and submit it to Portal Nogueirense
Reproduction, partial reproduction, re-photocopying, duplication or any form of extraction of information from the Nogueirense website without the prior written permission of Portal Nogueirense is expressly prohibited, even with the source cited. Responsible for legal actions for copying and misuse.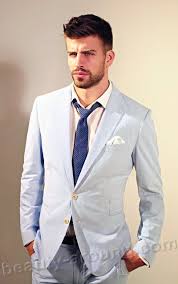 "Incurable thinker. Food aficionado. Subtly charming alcohol scholar. Pop culture advocate."