Instagram provided more information this week about how it creates algorithms to rank and recommend posts to users in Feed, Stories, and Reels, among others. In addition to tips on how to make a post more attractive to followers, the company provided clues about the reasons why a social network might reduce the reach of a content or account.
Some people classify this practice as a "shadowban", which is a kind of punishment on Instagram for people/profiles that break the platform's usage rules. Do you know, for example, when someone you follow always fails to appear on your feed or stories?!
algorithm for each part
on Posting on the official Instagram pageAdam Mosseri, CEO of the social network, explained the order of posts, explaining that there are different algorithms for each part of Instagram, such as the feed, reels and story, for example.
"We've sorted things out differently in these different parts of the app, and added features and controls like close friends, favorites, and followers so you can customize your experience even more," he said.
In addition to algorithms, there is also a set of processes and classifiers, called "social signals", which together arrive at a result tailored to each user account.
Here are details on what Instagram considers each role:
feed
activity: Posts you like, share, save, or comment on help you understand what might be of interest to you.
Information about the publication: Both are signals about a post's popularity—think how many people like a post and how quickly people like, comment, share, and save it—and more mundane information about the content itself, such as when it was posted and what local content, if any, was appended to it.
Information about the person who posted: helps you get a sense of how much a user is interested in you, and includes signals such as: the number of times people have interacted with this person in the past few weeks.
History of interaction with someone: gives you an idea of ​​how much you are generally interested in seeing a particular person's posts. An example of this is whether or not you comment on each other's posts.
"The five interactions we looked at most closely are how likely you are to spend a few seconds on a post, commenting, liking, sharing and clicking on a profile picture. The more likely you are to take an action, and the higher we rate that action, the higher you will see the post in the feed," says the company. .
He added, "There are some cases where we try to take other considerations into account. An example of this is when we try to avoid showing too many posts in a row from the same person, or too many suggested posts in a row."
story
View history: Analyzes how often an account's stories are viewed by whether or not the app prioritizes their stories. The calculation made is the probability that you like it or not.
Post date: analyzes how often you interact with stories on this account, such as sending a like or DM (direct message).
proximity: To check your closeness to the other user, prioritizing friends and family, followed by colleagues or favorite influencer accounts.
reels
your activity: Rate your likes, what you've saved, shared and commented on recently. These signals help you understand what content may be relevant to you.
Record your interaction with the person who posted: As with Explore (see below), it's possible that the video was made by someone you've never heard of, but if you interact with that person, it gives you an idea of ​​how much you care about what they're sharing.
Information about pulleys: These are signals about video content such as audio track or video visuals as well as popularity makes a difference.
Who posted: The platform evaluates popularity, such as the number of followers or level of engagement, to find attractive content, which increases the likelihood that popular profiles will appear.
to explore
Transmission information: Analyzes how popular the post is. These are signals such as the number and speed of others liking, commenting, sharing and saving posts. These are the indexes that are more important to explore than in the abstract or stories.
exploration activity: When you interact with a certain type of post, the platform understands that you like that type of content and tends to show you more similar posts.
Interaction history: When you interact with an unknown user, the algorithm realizes that you might be interested in the content, and starts offering you more of that profile.
Information about the person who posted: These are markers like how many times people have interacted with that person in the last few weeks to find engaging content from a large group of people.
What about shadowban? Instagram says this does not mean that
According to Instagram, the platform still doesn't have a consensus on the definition of shadowban, however, users point to limited, or hidden accounts or content without much explanation on the part of the social network.
In this regard, the company stated that when classifying the content, it does not intend to make it or the account responsible for it unjustifiably limited or hidden.
"While we've heard that some people think you need to pay for ads to get better access, we don't repress content to encourage people to buy ads," said Adam Mosseri.
Still according to the platform, the tool account status It helps the content creator understand why their posts aren't appearing and any content that affects the visibility of the post appears there.
It is possible inside the tool, according to Instagram:
Find out if your content can be recommended to non-followers in places like Explore, Reels, and Feed Recommendations
Check if your account qualifies to be recommended on places like Search or Suggested Accounts
The social network has also published a text with tips for Improving content access on the platform.
And what causes the content to be penalized?
Basically, if Instagram considers it to have been infringed Community and User Guidelines. They include:
Post something that infringes intellectual property rights (such as a specific song).
Nudity (photos, videos, and digitally generated content).
Naked or partially naked children.
Giving cash/cash gifts in exchange for likes, followers, comments or any other post.
Create and use fake accounts
Threats and hate speech
"We always want to allow people to express themselves, but when someone posts something that might endanger someone else's safety, we step in. (…) These rules are focused on keeping people safe. If you post something that goes against our Community Guidelines and we find it, we'll remove it If this happens frequently, we may prevent you from using certain sharing features, such as broadcasting on Instagram Live, and we may eventually suspend your account."
If the user considers that the company has made a mistake, they can appeal. See here how to do it.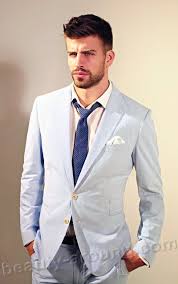 "Incurable thinker. Food aficionado. Subtly charming alcohol scholar. Pop culture advocate."