author,

Richard Fisher

scroll,

Senior journalist at BBC Future
For generations, these creatures swam across the ocean without ever encountering humans. Some of them are up to 24 meters long and weigh 90 tons.
If these large animals happened to encounter a boat, these encounters would not be recorded. Until recently, we didn't know it was there: a pod of dwarf blue whales in the Indian Ocean.
The discovery made in 2021 is even more impressive for the way it was found. We would not have found this group without nuclear weapons.
But what do atomic bombs have to do with a group of whales?
The answer lies in a global network of sensors located in some of the most remote places in the world. Since the 1990s, its operators in a control room in Vienna, Austria, have sought to detect secret nuclear tests.
But over the years, this network has also picked up many other sounds and rumbles throughout the ocean, land and atmosphere, and this has proven to be an amazing benefit to science.
The story of how blue whales were discovered dates back to the 1940s, when humans discovered they could unleash the terrifying power of the atom.
After the Trinity test (the first nuclear test in history, conducted by the United States on July 16, 1945) and the bombing of Japan, decades of instability and fear followed, as countries raced to build their own arsenals and test each of them increasingly powerful weapons. .
Fifty years later, many governments have accepted that transparency is essential.
To prevent nuclear escalation, the world needed a way to know if any country or entity was conducting unauthorized tests. Only then can they trust each other.
Thus, in the 1990s, many countries signed and ratified the CTBT, including the United Kingdom and several Western European nuclear powers. Some countries have not joined, including China, India and the USA.
Although this resistance meant that the treaty did not enter into force, the process created a global norm against testing.
More importantly, it also led to the creation of a network capable of detecting a nuclear explosion anywhere on Earth.
With sensors all over the world, the international monitoring system – run by the Comprehensive Nuclear-Test-Ban Treaty Organization in Vienna – has been operational ever since, with more than 300 facilities around the world. They can detect sound, shock waves, and radioactive materials produced by nuclear explosions.
This includes more than 120 seismic stations, 11 ocean hydroacoustic microphones, 60 "infrasound" stations that pick up inaudible very low-frequency noise, and 80 detectors for radioactive particles or gases.
Many facilities can be found in relatively quiet and deserted locations.
The United States, for example, operates a station on Wake Island in the Pacific Ocean, one of the most isolated atolls in the world. Others can be found in Antarctica.
However, some are a little closer to civilization, such as the seismic network in the village of Lajitas, Texas – 650 kilometers west of San Antonio – or the radionuclide station in Sacramento, California.
Its widespread distribution means that if a nuclear detonation occurs somewhere on Earth, operators in the control room in Vienna will know, says Zeuli Pérez Campos, director of the International Monitoring System (IMS) division of the Comprehensive Nuclear-Test-Ban Treaty Organization in Austria.
"Wherever it happens, we have the technologies to detect it," she says.
"If there's an underground nuclear test, we have the seismic technology to determine it. If it's an underwater test, we have the hydroacoustic stations. If it happens in the atmosphere, we have the ultrasound. The radionuclide stations allow us to distinguish whether there is a nuclear component, This is the conclusive evidence."
In fact, when North Korea conducted nuclear weapons tests in the 2000s, several IMS seismic sensors picked up waves of explosions, which was confirmed by analyzes of radioactive isotopes in the atmosphere.
The network also monitored large non-nuclear explosions, such as the massive explosion that occurred in the port of Beirut in 2020, or the eruption of the Honga Tonga-Hunga Haapai volcano in January 2022.
But recently, the International Monitoring System's nuclear monitoring network has detected more than just large explosions.
Over the past decade, as scientific access to data has opened up, researchers have turned to the IMS to detect events that might otherwise go unnoticed.
This includes whale songs, but also much more.
In June, hundreds of these scientists gathered at a conference in Vienna to share their discoveries.
Researchers from Germany have shown how aquatic acoustic sensors in the network can monitor noise generated by maritime transport.
A team from Japan presented results on how the IMS can be used to study underwater volcanic activity, and a Brazilian researcher spoke about infrasound generated by the aurora borealis and the Australian aurora.
Others described efforts to detect glacier collapse remotely — building on previous research that used the network to monitor the formation of icebergs from glaciers in Antarctica.
Physicist Elizabeth Silber, from Sandia National Laboratories in New Mexico, USA, even explained how the IMS detectors captured a "trans-Earth fireball" – a meteorite larger than 10 cm that generated shock waves when it hit the Earth's atmosphere on September 22, 2020.
As for dwarf blue whales – a tropical subspecies of the blue whale – they were discovered when researchers in Australia decided to listen a little closer to the sounds of the ocean using the IMS aquatic acoustic network.
In 2021, bioacoustics expert Emmanuel Leroy of the University of New South Wales in Sydney and his colleagues analyzed the songs of several groups of whales in the central Indian Ocean.
A few years ago, a new sound was recorded, known as the "Chagos Song", or "Diego Garcia Downsweep", in honor of the place where it was discovered: Diego Garcia Atoll, in the Chagos Archipelago.
At that time, there were five known groups of blue whales in the Indian Ocean, along with the Omura whale group. But it was not clear to which group the Chagos song belonged.
Scientists knew that each group had strong personal appeals, which meant they could be classified into "vocal groups," which didn't make sense.
Leroy and his colleagues realized that the IMS network would allow them to study Chagos song over nearly two decades, in multiple locations across the ocean, from Sri Lanka to Western Australia.
The analysis concluded that the Chagos songbird must belong to an entirely new group of dwarf blue whales.
Finding this new group was very good news, because dwarf blue whales are very rare. In the 20th century, blue whales were hunted to near extinction, from an estimated 239,000 in the 1920s to a low of about 360 in 1973.
When IMS engineers built their detection network, they did so with the hope that the world would become a little safer.
"What's really amazing to me is that these smart people decided that nuclear testing was a danger to humanity, and not only did they write a treaty that said 'let's stop it,' but they also created the technologies to monitor it. This is a situation where science and technology are good for humanity," says Pérez Campos. .
But even with this vision, the network's founders may not have anticipated all the uses of IMS today. Its 300-plus stations have evolved the system into the ultimate planetary listening network.
Right now, in remote places around the world, sensors are monitoring humanity and nature for sounds and rumbles that might otherwise go unnoticed – and that includes a family of whales singing a unique song.
We may not be able to observe this elusive group, but it can still be heard.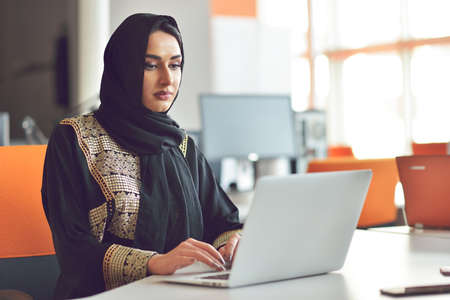 "Hardcore beer fanatic. Falls down a lot. Professional coffee fan. Music ninja."