On the morning of Tuesday (17), five new professors of the Federal University of Paraiba (UFPB) took office, in a ceremony held in the Rectory. The servers will operate at the Center for Applied Social Sciences (CCSA), Center for the Humanities, Letters and Arts (CCHLA), and Center for Education (CE).
The inauguration ceremony was presided over by Rector Valdini Gouveia and was attended by family members and friends of the new professors, as well as the alternate Vice President of Personnel Management, Wagner Oliveira; and Director of Selection and Procurement (DSP), Lara Nobrega.
The Rector of the University welcomed the staff, emphasizing that teaching in his view is more than just a profession, it is also a priesthood that requires dedication and professional dedication, in a place as diverse as the University.
"We have chosen to be teachers and the profession has chosen us, and we have to enter the classroom and do our best, knowing that our words have important consequences for the students. I know it is a pleasure for the university to be renewed with you here," said the rector.
The social sciences department will be working by Eliane Silva, she is from São Paulo and says she was only in Paraíba to take the exams and now she is joining the UFPB staff. For Eliane, who is moving to Joao Pessoa with her mother, expectations for the new city are high, as it is a beautiful and welcoming place, while joining the UFPB is a dream come true.
"After so many years in basic education, I am very happy to have this dream come true. I will be working in the sociology of race-ethnic relations whose discussion of topics is of fundamental importance, and the interest of the UFPB in running a specific competition on this shows that it is an important topic that needs to be worked on," said Eliane Silva. .
Carla de Almeida, on the other hand, is an undergraduate, masters, and PhD student at UFPB, and will work in the Information Science Department. It gives me great pleasure to be back at the university where I served as a substitute professor.
"I always wanted to be a teacher, and now I have the privilege of winning it effectively to work training new professionals in the field of information science, a field that also deals with memory, culture and identities, so I think a lot in education and in the transformational opportunities from this field, I am committed," Almeida said. education and that this field expands and becomes a meeting point for processes of achievement, inclusiveness, and diversity within the UFPB."
For Ryan Vitoza to be a professor at a federal university is nothing new, he was already working for the UFBA, however, and he dedicated himself to being accepted into the competition of the UFPB, the institution where he taught bachelor's, master's, and Ph.D. degrees.
"It is a pleasure to be the result of this university, and now I am returning to my home at UFPB and my land in Paraiba. As far as this being my second time in office, it is best to feel, indeed, to return to the place from which I had the honor of being an alumnus And now I am training new professionals, it is both a pleasure and a duty," Vitoza said.
Check out the list of new professors at the UFPB:
Carla Maria de Almeida – Department of Information Science (CCSA)
Elian da Conceicao Silva – Department of Social Sciences (CCHLA)
Marcos Quintanilla da Silva – Department of Educational Qualifications, CE)
Ryan Aramis de Brito Vitoza – Department of Information Science (CCSA)
Tamara Ramalho de Souza Amorim – Department of Fundamentals of Education (CE)
* * *
Reporting: Illidian Bukeveki
Editing: Allen Lens
Pictures: Angelica Gouveia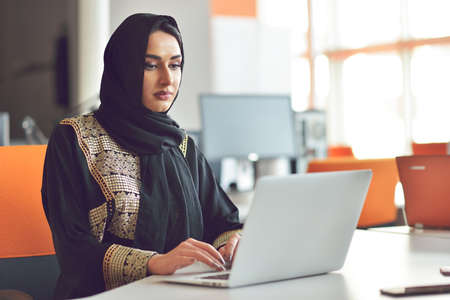 "Hardcore beer fanatic. Falls down a lot. Professional coffee fan. Music ninja."