On Saturday, the 17th, Pátio Roraima Shopping will host, starting at 3 p.m., a science fair consisting of more than 20 activities presented by academics and professors from chemistry, biology, undergraduate physics and professional masters in physics, law, architecture and zoology courses, from the Federal University of Roraima (UFRR), And also from the Institutional Scholarship Program for Scientific Innovation and Technological Innovation (PIBICT) of the Federal Institute of Education, Science and Technology of Roraima (IFRR). The event is part of the 16th National Science and Technology (SNCT) Week schedule, and it refers to Chemist's Day, which is celebrated on June 18th.
Those who attend the SNCT Science Fair will be able to check out academically oriented experiments, as well as fun activities aimed more at children. According to Professor Evanes Rizzati, Institutional Coordinator of SNCT, this comprehensive program has been designed so that the event can attract the attention of people of all ages, ensuring greater participation and greater interest for those who visit the mall next Saturday.
"For the children, we will have soil painting, activities with bugs, slime preparation, which is one of the activities that children love the most," said Rizzati. "For young people and adults, we will talk about sustainable cities, and we will present experiments from physics, related to optics and chemistry, focusing on the separation of mixtures. We will also have an exhibition of tools and glassware used in laboratories, an exhibition of insects, and a herbarium, among many other activities.
Science outside the walls of the university
Professor Evanes also made a point of remembering that Pátio Roraima Shopping was the venue chosen to host the SNCT science fair because it is a "meeting point" for the local population, thus enabling the work done by the participating researchers to reach a portion of the population not directly connected to the academic world.
In May, an exhibition was held in the same vein in another shopping center in Boa Vista, Roraima Park, and the good reception shown by academics and professors stimulated the public to undertake this new activity, only this time the shopping center chosen was from the Cauamé neighborhood. "We want to get closer to the general public, regardless of age or economic group, and show them what has been developed within the university," said Razati.
Still, according to the teacher, he is waiting for a special visit on Saturday. High school students who live in an indigenous community will come from Bonfim-RR municipality to see the science fair.
science travel
The activities of the 16th National Science and Technology Week (SNCT) started in October 2022 and have already passed through 15 municipalities in Roraima. The program will end next week with a workshop targeting undergraduate students, taught by Professor Isabel Martins, of the Federal University of Rio de Janeiro (UFRJ), and a round table and workshop on "The importance of spaces for scientific publication of university training" led by Natalia Flores, who represents Agência Bori, an agency News specialized in scientific publishing.
The Science Fair on Saturday is supported by the Federal University of Roraima, through the curators and research groups of the courses present at the event (Chemistry, Biology, Graduation in Physics, Professional Masters in Physics, Law, Architecture and Animal Science), as well as Educational Education (PET) programs, and Institutional Start-up Scholarships (PIBID), Educational Residency (PRP), and IFRR's PIBICT.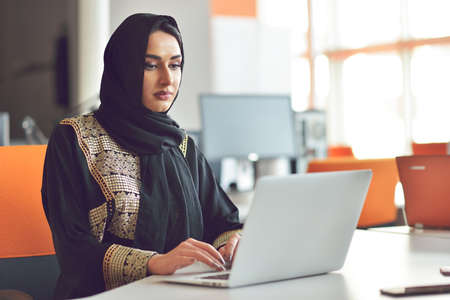 "Hardcore beer fanatic. Falls down a lot. Professional coffee fan. Music ninja."