In 2020, when WhatsApp launched the function to mute groups indefinitely, most users celebrated the novelty, as was highly anticipated. Now, the act of silencing people will be extended to include calls from unknown numbers. Do you want to put an end to annoying calls? See how!
Read more: It will be possible to find anyone with a new WhatsApp job
WhatsApp is concerned about privacy
This Tuesday, 20th, the company informed users of its new feature, which now makes it possible to silence calls within the platform, especially those made by Contacts unknown. The change will be released later this week. It aims to increase the security of Internet users. Information from the G1 portal.
According to the messenger, this type of call will not cause the cell phone to ring. Calls will be detailed only in the application itself, in the Call List section. This update is a way to prevent spam and fraud. All this, of course, to preserve the safety of users, according to the company's explanation.
How does this update work?
To activate the mechanism on an iPhone, for example, a person needs to look for the gear icon that points to the settings menu in the platform. On Android mobiles, the option can be found by clicking on the three dots present in the corner of the screen.
After doing that, you need to click on "Privacy" and then look for the "Calls" option, which will show a function to silence incoming calls from unknown people. As mentioned, the feature will come to everyone later this week. In the event that the feature still does not appear in the application, the direction is to wait and update the messenger.
in addition to to updateThe company also introduced Privacy Check, which gives users the opportunity to check privacy options in addition to configuring them. The new one can be accessed in Settings by clicking on the "Start Verification" option. In this way, people will be able to run the tests, as if in layers, to enhance the security of calls, personal information and of course messages as well.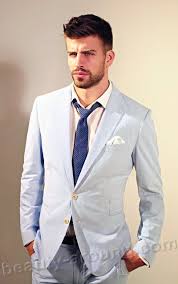 "Incurable thinker. Food aficionado. Subtly charming alcohol scholar. Pop culture advocate."