Summarize the news
Research has shown how people react to knowing that our phones are listening in on our conversations.
More than half of American respondents said they had seen such ads.
Nearly 40% of them said they felt "being followed."
In the UK, 13% of those who saw such advertisements said they felt "scared".
A series of studies revealed specific techniques companies use to listen in on our conversations and create ads based on them.
Based on this, a survey determined how smartphone owners feel when they learn about an advertisement that appears to be generated based on conversations that have not even turned into messages.
study conducted in March by NordVPNa company that operates a global virtual private network, showed that many users reacted with "fear" when they noticed such an ad.

• Share this news via WhatsApp
• Share this news via Telegram
The research was conducted in 11 countries, and it revealed this 53% of Americans have noticed an advertisement for a product or service that they have recently talked about or seen on TV, but it did not search on any device. In the United Kingdom, this figure is as high as 45%, while Canada and Australia have results of 33% and 37%, respectively.
But the reaction of the public was different in each country, as the company has shown. Among Brits, 49% said they felt "followed" when they noticed such an ad, significantly higher than the 39% of those living in the US.

Also in the UK, 13% of respondents revealed that they feel "scared" when they see these adsUnlike the 20% of Americans who said they were "happy" with ads targeted in this way.
Ads of this type appear with so-called "cross-device tracking", that picks up ultrasonic signals that are fed into adverts or broadcast on other equipment.
Other data from the study showed that ads of this type appear more often on smartphones (78%, on average) and about 64% of people don't know how to change phone settings to change permissions for a potentially intrusive app.
How to avoid typing
There are several ways to reduce and avoid this monitoring. simplest It revokes the permissions of some apps. The important thing is to prevent certain apps from accessing microphone information, which in theory prohibits audio collection.
This is done relatively easily. in the device's privacy settings.
It's also important to be aware of when an app is using your microphone – On Android, a green icon appears in the upper-right corner of the screen; On the iPhone, the color is orange.
Another good possibility is to rent a VPN to prevent the use of IP tracking, because these VPNs use encryption to hide these logs.
Protection ensures that each device travels on its own network, preventing information from being crossed, in many cases.

Read below: Hidden dangers in mobile application terms of use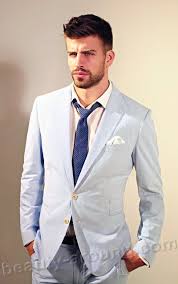 "Incurable thinker. Food aficionado. Subtly charming alcohol scholar. Pop culture advocate."