Starfield, Bethesda's next RPG, promises to be the studio's most ambitious title yet. Providing a vast world for players to explore, with more than 1,000 planets available and a wide range of customizations.
We recently got to see a new gameplay for the game during the Xbox 2023 Game Show, which impressed not only with the greatness of the title, but also with the graphical improvement it made over the original trailer. Looks like Bethesda got a little help with that.
id Software, the studio behind Doom, helped out on Bethesda's new game, according to director Todd Howard. While it previously supported Fallout 4's combat, with Starfield, the studio only helped improve the graphics.
Well, first of all, I'd like to say because I've been with the company, and I've known the folks at id Software for a long time, I'm a huge fan of Doom. They are definitely the best. Doom Eternal is one of my favorite games.

So with Fallout 4, they gave us some pointers on how to approach combat. And Starfield, we brought back the fight ourselves which is really cool. But Id help us a lot on the graphics side."
Read also:
According to Todd Howard, Bethesda has also relied on some aspects of its id technology and Sofware's id engine, to enhance its creativity engine. With these additions, they hope to offer smoother combat in Starfield.
"Then we went to motion blur. That's how smooth the game looks. There are two other things they do at id Tech that we wanted to bring to Creation Engine 2, and they helped us do that, which is great."
Starfield will be released on September 6 for PC and Xbox Series S | X. The game will also be available through the Game Pass subscription service.
source: IGN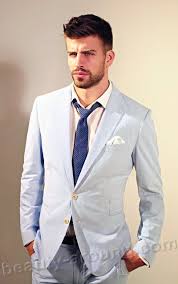 "Incurable thinker. Food aficionado. Subtly charming alcohol scholar. Pop culture advocate."