You've probably wondered at some point what the purpose of those keys that go from F1 to F12 at the top of your computer keyboard is. They are known as "Function Keys" This explains the letter "F" before the number.
According to Microsoft, Keys are used to perform quick and specific tasks. However, some of them only work when combined with other buttons, as in the case of F9 and F12.
It is worth noting that their procedure may change depending on the brand of keyboard/computer.
Learn what the "F + number" keys can do on both Microsoft Windows and Mac (PC apple):
F1: In Windows, this key opens a file The Help Center for the program is running (which you are currently using). On Mac, it is used to reduce screen brightness.
F2: This key serves for Rename folder, files or icons On computers in Windows Explorer or on the desktop. Mac owners can use it to increase screen brightness.
F3: open the Search tab in the programsuch as Google Chrome, and File explorer, Windows to search for files. Anyone with an Apple computer can use it to open Mission Control, allowing them to see all their open windows.
F4: This button The address bar opens in File Explorer Windows, so you can search for files in folders. In addition, using the command Alt + F4You can close the window quickly. On Mac, when you press F4you open Launchpad, a feature that displays all the applications on your computer.
F5: Refreshes the page in browsers like Google Chrome and Microsoft Edge. On an Apple device, it reduces keyboard brightness.

Have you ever heard the phrase "give an F5"? Come from there

.
F6: On Windows, she It activates the address bar in the browser, while on Mac it allows you to increase the keyboard brightness.
F7: In text editors, this key turns on spelling and grammar checking.
F8: In the "boot" phase (the process of formatting the computer), pressing this key opens the computer's safe mode.
F9: Alone, this key has no specific function, but when combined with Ctrl, the command inserts a new field in Word.
F10: In some programs, such as Microsoft Edge, the switch may appear in the address bar or menu/settings bar. On Mac, this button alone disables the sound.
F11: In Windows, this shortcut activates full screen mode. On an Apple computer, it only reduces the volume when the key is pressed fn-You can quickly minimize all windows and display only your desktop (Mac desktop).
F12: You can use it in Word to open the Save As function or by pressing Ctrl + Shift + F12, the File Print feature in Word opens. On Mac, it increases the volume.
How to convert image to text file on Android and iPhone
How to convert image to text file on Android and iPhone
Understand what NPC live streaming is, a new trend on TikTok
Understand what NPC live streaming is, a new trend on TikTok
Popular Programming: Learn how to get started in this sector
Popular Programming: Learn how to get started in this sector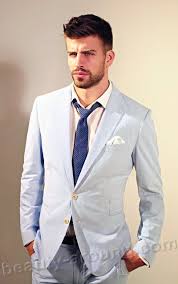 "Incurable thinker. Food aficionado. Subtly charming alcohol scholar. Pop culture advocate."