On Thursday (28), the company's radar highlights the third issuance of Dexco Commercial Book Record Bonds (DXCO3), with an initial value of R$625 million, with a maturity period of 10 years. In addition, its wholly-owned subsidiary Duratex Florestal will issue commercial bonds with an initial book value of R$1.25 billion.
Armac (ARML3) agreed to pay interest on royalties (JCP) in the amount of R$17 million in total.
Sinqia (SQIA3) expects to end stock trading on B3 on November 1.
Petrobras (PETR4) has signed a US$392 million contract with Constellation to lease a platform.
Localiza (RENT3) revised the JCP value to 0.406579138 per share.
Movida (MOVI3) agreed to issue bonds worth R$875 million.
Check out more highlights:
Dexco (DXCO3) will issue the third issue of book-traded bonds by the company, with an initial amount of R$625 million, with a maturity period of 10 years.
The company also informed that its wholly-owned subsidiary Duratex Florestal will also issue book-entry commercial bonds, with an initial value of R$1.25 billion, also with a unit value of R$1,000 and with a maturity period of 10 years.
The bond reward will be determined through a book-building process, with a minimum interest rate of 5.70% per annum, as well as a monthly cash update based on IPCA.
Sinqia, a software provider for various sectors, expects to end trading of its shares on B3 on November 1. The company was acquired by Evertec.
Cinquea informed that the purchase of shares traded on the Brazilian Stock Exchange will be compensated with cash and the delivery of the first level of BDRs linked to Evertec common shares in New York. The negotiation value has not been confirmed.
The Board of Directors of Armac Locação, Logística e Serviços (ARML3) approved on Wednesday the payment of equity interest (JCP) in the total amount of R$17 million, equivalent to R$0.0491955987 per share.
JCP will be calculated based on ownership position as of October 2, 2023. Effective October 3, shares will trade "except" for this equity interest.
Payment will be made on October 20, 2023.
Anima has announced the resignation of Director Rafael Ferraz Dias de Moraes, who was an independent member of the company's board of directors.
As a result, the company's Board of Directors now includes 8 members.
If a proposal to elect a new member subsequently arises, always subject to the above limits, a general meeting will be called for the election in question.
Agro Galaxy (AGXY3)
The Board of Directors of Agrogalaxy has approved that its directors will negotiate the extension/reorganization of the profile of certain short-term debts of the Company through its subsidiaries with certain creditors, namely: Banco do Brasil SA, Banco Santander (Brasil) SA and Banco Citibank SA.
The total amount of debts granted to creditors, which will be settled within 3 years, corresponds to a value of approximately R$ 839 million.
The Board of Directors approved an increase in the company's capital from R$4,315,017,448.93, represented by 226,090,118 registered registered shares with no par value, to R$4,472,130,580.21, represented by 236,936,096 registered registered shares with no par value.
Fitpart Fund Management Services, as the legal representative of certain investment funds under its discretionary management, together with EGT Management Holdings Ltd, announced that it has increased its stake in Zamp (ZAMP3) to 55,349,600 ordinary shares issued by the company, representing approximately 20.10% of the share capital. . Total capital of the company.
New Energy (NEOE3)
Neoenergia (NEOE3) signed on Wednesday (27) through its subsidiary GCIII, together with Comerc, as well as through its subsidiary Mori, binding documents to form a joint venture (holding), with joint control between shareholders.
The new company will develop and operate photovoltaic power plants focused on distributed generation, potentially in the states of Bahia, São Paulo, Rio Grande do Norte, Pernambuco and the Federal District.
The operation covers the development of projects with a total investment of approximately R$ 500 million by the holding company (of which approximately R$ 250 million can be invested by Neoenergia).
Locate (RENT3)
Localiza (RENT3) changed the total value per share of the equity interest from R$0.406425666 per share to R$0.406579138 per share, due to negotiations carried out within the scope of the company's share buyback plan.
Furthermore, within the scope of the capital increase, the car rental company informed that the number of new shares that each shareholder will be able to subscribe to has increased to 0.0073327451 new ordinary shares for every share held by him on the closing date.
Car rental company Movida (MOVI3) approved the 11th issue of simple bonds, non-convertible into shares, unsecured type, in up to 3 series, with an initial value of R$875 million.
According to Movida, the resources acquired and raised with the release will be used to pay or offset rents and costs owed but not yet incurred by the company.
Pilgrim's Pride Corporation (PPC), an American poultry meat producer controlled by JBS, on Wednesday (27) completed its US$500 million bond issuance in the United States. The senior bonds were priced at 6.875% annually, maturing in 2034. Demand exceeded supply by 4.5 times, according to sources familiar with the deal, indicating that fixed income is still tugging at the pockets of investors in that country.
According to a statement from PPC, the company intends to use resources to repurchase bonds maturing in 2027, with an interest rate of 5.875%, issued in 2017 to finance the purchase of Moy Park in Northern Ireland.
the news
Morning information
Receive in your inbox first thing in the morning the news that will impact the markets, your investments and your pocketbook throughout the day
Master class
Promising stocks on the stock exchange
Download our list of 10 small-cap stocks that, in expert opinion, have upside potential in the coming months and years, and watch a free lesson
Related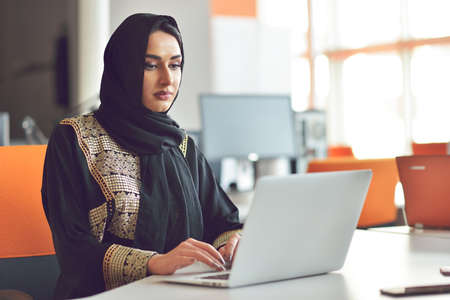 "Hardcore beer fanatic. Falls down a lot. Professional coffee fan. Music ninja."