Alicerce has just raised R$40 million in a round that will fund its entry into Curitiba with the opening of 44 tutoring units – a move that marks the tutoring startup's return to its B2C model.
The fundraising was led by Rise Ventures, a Brazilian impact management firm that raised its first fund of R$150 million two years ago.
Rise wrote a check for R$15 million, and the fundraising was accompanied by Alicerce founder and CEO Paulo Battista – former CEO of Dental Cremer – as he set aside another R$15 million not to be diluted. Thus, he maintained his 38% stake in the company's capital.
The remaining R$10 million will be raised from Rise LPs and other angel investors.
Today's financing – called "pre-Series B" – is structured as a safe, where the valuation will be a discount on evaluation From the next round (Series B). In its Series A, led by Valor Capital two years ago, the valuation was $46.5 million.
Battista said a Series B valuation is difficult to predict, but the company's idea is to look for between $80 million and $100 million.
Resources from the round will be used primarily to open booster schools in local communities in Curitiba – a move that represents the resumption of the startup's original business model.
Aliceres was created in 2019 to try to solve the chronic problem of learning disability in Brazil, and today it has 30,000 students in 330 units in 24 states.
According to data from the Program for International Student Assessment (PISA) and SAP (Basic Education Assessment System), 70% of Brazilians do not have the education necessary to be considered citizens, and only 9% are able to read a book.
Aliceres began tackling the problem by opening units in communities in need and charging a reasonable monthly fee – around R$150 – for daily lessons.
However, with the pandemic, it was forced to reinvent its business, and began operating primarily in the B2B space.
Today, 50% of the R$50 million revenue comes from contracts with governments, for which Aliceres is responsible for creating programs and providing tutoring lessons in public schools; 40% of the contracts concluded with companies that pay for private lessons for employees' children come in dedicated units funded by these companies. 10% comes from charitable efforts, where wealthy families fund units dedicated to community service.
Alisers also offers professional training classes for youth aged 15 and adults up to 70 – a product sold to businesses.
With today's round, the plan is to resume B2C efforts. In September last year, Alicers had already opened four units in Curitiba as a pilot. Now, it has just opened another 31 units in the city, and will open 13 more in January. The startup is also investing in TV and digital media campaigns to promote B2C in the city.
According to Paulo, with the investment in Curitiba, B2C should represent about 16% of the company's revenue in the first quarter of 2024.
Battista called the startup's expansion strategy "regional omnichannel."
"We identified an area, opened several units there to cover the entire perimeter, and then worked on all expansion fronts: B2C and B2B," he said. "This creates a network effect and word-of-mouth marketing."
Alicerce has already mapped 400 areas where this strategy could be implemented, the CEO said. "Our idea is to finish validating this concept in Curitiba and then do a Series B to open 40 more regions. After that, we want to do an IPO in 2027 to enter the other 360 regions and start exporting the model outside Brazil.
The startup's goal is to double revenues to R$100 million next year, and reach revenues of R$1 billion in 2027.
Pedro Vilela, director of Rise, said he invested in Alicerce because it is one of the few education startups that met the two conditions the director sought: positive, tangible, measurable impact and an attractive financial return.
"We visited many centres, spoke to students, parents, government and companies, and saw that the deal really moves the needle on illiteracy," he said. "We also really liked the team and the fact that Paolo invested his own money in the tour."
The manager also said he believes the company has a high barrier to entry "because of the methodology they created. It's not easy to replicate."
According to Battista, the key to the Alesserci methodology is to create customizable pathways for each student and always work in each student's "proximal development zone." In other words, educating a person on the precise boundaries of what he knows and what he does not know.
"It sounds obvious, but it's the opposite of what schools do: they teach by age, and the same content for everyone."
Pedro Arbex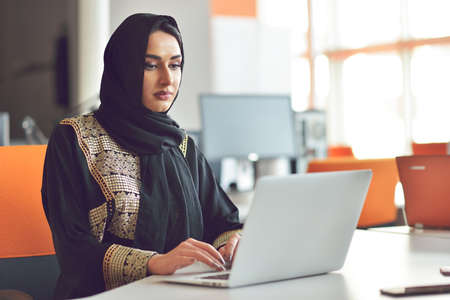 "Hardcore beer fanatic. Falls down a lot. Professional coffee fan. Music ninja."