Fernando Rosa moved from 60 thousand followers to 455,000 followers after the success of his live broadcast on social media
Basset Fernando Rosa learned to love music at the garage dances he attended in Itaqueira, on the east side of São Paulo. A self-taught musician, a fan of the sound of the 70s and 80s, over 41 years of his life he developed a rare gift for bass – and decided to show the world on Instagram life at the beginning of the epidemic.
Two years after it was first made, Fernando Rosa has jumped from 60K to 455K followers, including icons like Slash, Lenny Kravitz, Adam Levine, and many more followers. More so, he became personal friends with some of them and was invited to do shows and partnerships around the world.
Fernando – who performs today (5), at Blue Note, in São Paulo – was already a well-known bassist in the Brazilian music scene before the pandemic, but from the lockdown gained the general public.
"I had an Instagram account, but the content was little. Live, then, no way. Until one day I decided to open the camera while playing at home," he says. "I started to realize the importance of that because the audience for the live stream was on the rise. I was in touch all day, there was no time limit, so people would come any time of the day and they knew I would be there playing."
Among the thousands of ordinary people, famous artists and celebrities are also beginning to emerge, including outside of music. "One day Anita, and then movie stars, appeared from series like Chicago Fire and Gray's Anatomy. There are a lot of fighters who follow me, and I don't even know," he says.
"A friend who lives in the US told me he was watching a football show and one of the guys was talking about me on TV. Imagine American football!"
Recognition can also be measured by likes and views on your networks. In all, his videos have been viewed more than 45 million times and garnered no less than 3.5 million likes.
style
The shows are full of funk, pop and classic disco all played on instruments with over 40 years of life. "My newest bass is from 1978," he recalls. "It's from then on." In all, Fernando says he has more than 20 old machines, many of which he mined on trips abroad. "Which is bad, because my salary always ends up there."
There is an exception in this whole group. "Fender sent me a bass signed with my name on it. It's a model like the one from 1961. I chose the color and they named it after me."
About this, Rosa also has a strange memory. "The first time in my life I saw a Fender was through a window in a shop here in São Paulo. Man, that was almost an illusion, that a Fender in the window was something to be taken as an offering," he says.
Ernie Ball Music Man, who produces instruments for stars such as Eric Clapton, Paul McCartney and Keith Richards, among other icons, also made Rosa the first Brazilian musician to incorporate its catalog. And now, he's planning to release the Brazilian brand's bass sound.
This is very different from the first times he played in Itaquiera dances. He laughs, "My dad bought it, but it was so bad, thank God, it's not there anymore." "One day I dropped it and broke the tuner. I asked my uncle, who was a locksmith, to fix it and drill a hole at the end, to make it sound like Music Man's bass. He drilled the hole with a drill, but when I touched one of the strings, it fell out of place."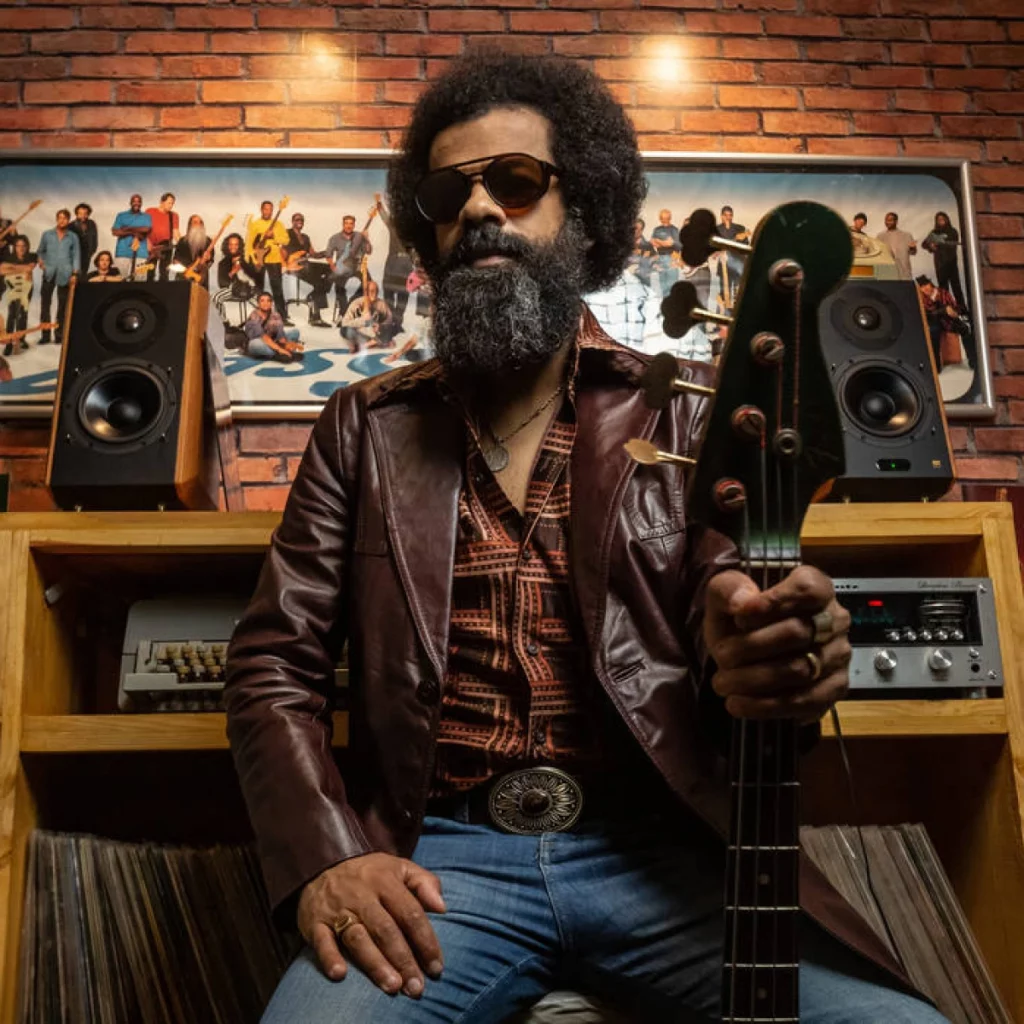 The difficulties of that childhood are remembered with nostalgia. His world is now another world. "The pandemic has been very sad, but looking at the professional side, everything I gained in these two years cannot be compared to what I experienced in the last twenties," he asserts.
"It was my first interview with Rolling Stone. My first show (after the homes reopened) was on Blue Note. I played in Noites Cariocas, I was invited to play in big houses in London and Paris." He adds, "I was at Lenny Kravitz's house in Malibu. Oh man, I was sitting on the couch at Lenny Kravitz's house talking about music."
Estadao content.

"Prone to fits of apathy. Problem solver. Twitter buff. Wannabe music advocate."