Glasses that promise to block blue light may not be as effective as you think. At least, that is the claim of a study conducted by the University of Melbourne and published in the Scientific Journal Cochrane Database of Systematic Reviews. According to the authors, the item in question may not fulfill what it sells.
To come to this conclusion, the researchers analyzed 17 studies related to the use of blue-light-blocking glasses. The group found that nothing conclusive could be said about the benefits of blue-light blocking glasses on overall eye health, sleep quality, or visual performance.
Do anti blue light glasses work?
It continues after the announcement
"We found that there may be no short-term advantages to using blue-light eyeglass lenses to reduce eye strain associated with computer use, compared to lenses that do not. It is also unclear whether these lenses affect vision quality or sleep-related outcomes, nor No conclusions can be drawn about any potential effects on retinal health in the long term."
The team believes that people should be aware of these findings when deciding to purchase these lenses. The results of our review show that the evidence is inconclusive and uncertain. "Our findings do not support the prescription of blue light filtering lenses to the general public," the statement added.
However, the same researchers acknowledge that clinical studies with longer follow-up in more diverse populations are still needed to more clearly define the potential effects of blue light eyeglass lenses. Future studies are also needed to examine whether efficacy and safety results differ among different groups of people based on different types of lenses.
The researchers concluded that "filtering higher levels of blue light would require the lenses to have a clear amber tint, which would have a significant impact on color perception."
It continues after the announcement
What is blue light?
To understand what blue light is, it is enough to know that it is this light spectrum that sends signals to the brain when it is time to wake up, and starts various biochemical processes. As the day becomes darker, the intensity of blue light decreases and melatonin production begins.
Thus, natural blue light is part of our biological cycle, ie: our biological clock. However, various alarms disable this watch. Electronic devices emit a harmful amount of blue light for this cycle and for the eye itself.
It continues after the announcement
According to a study published in the Scientific Journal Partners in Nature Journals (NPJ) GeriatricsProblems with exposure to blue light increase with age.
How to deal with blue light
Studies have already highlighted many harmful effects of blue light, such as insomnia, for example. In an age taken by screens, one doesn't care much about vision. In a previous interview with CanaltechScreens are not the enemy, as long as they are used correctly, stated Leon Grubenmacher, ophthalmologist and professor at the Faculty of Medicine of the Pontifical Catholic University of Paraná (PUCPR).
On this occasion, the expert gave tips to preserve vision during exposure to screens, taking into account the blue light: "The ideal distance indicated between the individual and the screen is 30 to 40 cm. In the wrong way, without rest, without blinking, which ultimately causes eye diseases." .
It continues after the announcement
source: Melbourne UniversityAnd Cochrane Database of Systematic ReviewsAnd University of California, Davis Health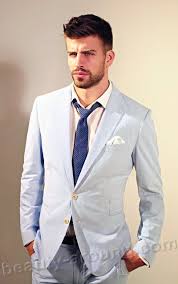 "Incurable thinker. Food aficionado. Subtly charming alcohol scholar. Pop culture advocate."