This August, the Brazilian Institute of Social Health Organizations (Ibross), in partnership with the Institut Ética Saúde, launched an unprecedented award to honor successful cases carried out in institutions of the Unified Health System (SUS) across Brazil.
The initiative will award outstanding activities and projects in primary, specialty, pre-hospital and hospital care services developed by public health network institutions nationwide. The value of the prize will be 10 thousand Brazilian reais for the author of the project. The winning organizations will receive a certificate.
The CriaAção SUS Award, from Ibross, aims to encourage the implementation of new technologies and innovative solutions that contribute to the development and strengthening of SUS. The realization of the award coincides with the 35th anniversary of the establishment of the Unified Health System in Brazil, under the Federal Constitution of 1988.
Services such as Basic Health Units, Family Health Strategy, Psychosocial Care Centres, Pharmaceutical Assistance Reference Centres, Laboratory and Health Monitoring Services, Emergency Care Units (UPAs), Ambulatory and Emergency Care Services, General or Specialist Hospitals will be considered. In low, medium and high complexity with full or partial sponsorship by SUS, among others.
"Our goal is to recognize, highlight, promote and disseminate successful actions and projects in the Brazilian Public Health Administration, implemented by different institutions, with the aim of solving concrete problems to provide more quality, safety and effectiveness in patient care in the public network," says Ibrus President, Flávio Deulefeu.
Registered projects in the areas of Technology, Social Responsibility, Sustainability, Regulatory Operations, Financial Management, Healthcare, Ethics and Compliance will be evaluated for the award.
CriAção SUS will, for example, consider implementing initiatives aimed at improving the quality of healthcare for patients, adopting technologies that improve access to care in remote areas or areas with few health resources, and using artificial intelligence and big data analysis to identify patterns in health data. , as well as actions such as improving outcomes of care with gains in efficacy or effectiveness.
Projects to automate processes that reduce costs and increase efficiency in health services, promote increased access to care through telemedicine, and adopt the use of technologies that help transform the value chain of the healthcare sector will also be taken into consideration. Method of prevention and promotion of patient health, creation of solutions from It will diversify the use of the energy matrix in hospitals, implement practices to reduce the waste of natural resources and reduce waste generation, and develop programs that have a positive social impact on society.
"We will also learn about management techniques to eliminate waste of resources in health services, the use of management tools and techniques to manage internal operations, the implementation of practices related to employee evaluation, the adoption of solutions aimed at improving the management of financial resources, in addition to anti-fraud solutions and the use of participatory, non-bureaucratic and modern management models transparent and results-oriented", says Mariana Carrera, Technical Coordinator of the Prize.
Registration for CriAção SUS takes place from August 14th to October 2nd and can be done free of charge on the Institute's website, where all information and award regulations will be made available. Access!
During the month of October, the jury will evaluate the submitted projects. The award winning projects will be announced in the first half of December, during a ceremony in Brasília (DF).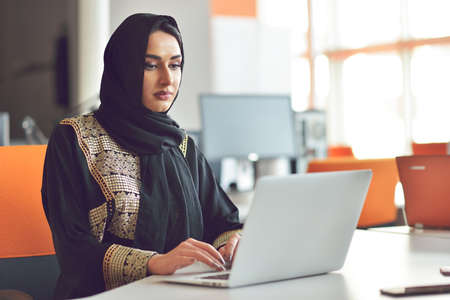 "Hardcore beer fanatic. Falls down a lot. Professional coffee fan. Music ninja."