A medical error nearly killed 72-year-old George Piano at a Washington hospital in the US. The Lake Forest Park resident came to the emergency room with abdominal pain and was diagnosed with appendicitis that required surgical intervention, but, according to the lawsuit George filed last week, the wrong organ was removed during surgery.
In addition to Washington Northwestern University Medical Center, two of its doctors are being sued for medical malpractice after they allegedly surgically removed the wrong organ.
The case took place on December 6 last year, but the case was opened last week. According to George, the de-annexation did not go as planned. Instead of surgery for appendicitis, the lower part of the colon is removed.
"When I woke up and came out of anesthesia, I was in a lot of pain," he recalled. "Worse than when I went to the hospital."
Two days after the surgery, a CT scan showed the elderly man still had the inflamed appendix, and he needed further surgery to "finally remove it at UWMCN," the man told local CBS affiliate KIRO-TV.
During the first operation, doctors punctured his colon, causing contents to leak into his abdominal cavity and causing further complications.
"I suffered from sepsis and a leaky colon that caused an infection. I almost died because of it," he told KIRO-TV.
After the discovery, George underwent another operation to repair his colon and control the infection. And, according to the American, when the surgeon who performed the wrong operation visited her eight days later, "she seemed rejected."
"I've never heard of anyone being able to find an appendix. It's shocking to see this kind of damage and disruption," George's lawyer, Edward Moore, countered.
Surgeons Niti Udyavar and Paul Herman have been named in the case. A representative for the University of Washington Medical Center said the hospital could not comment on the lawsuit.
"UW Medicine strives to provide excellent care to all of our patients; Your safety and well-being is very important to us," he wrote in a statement to USA Today.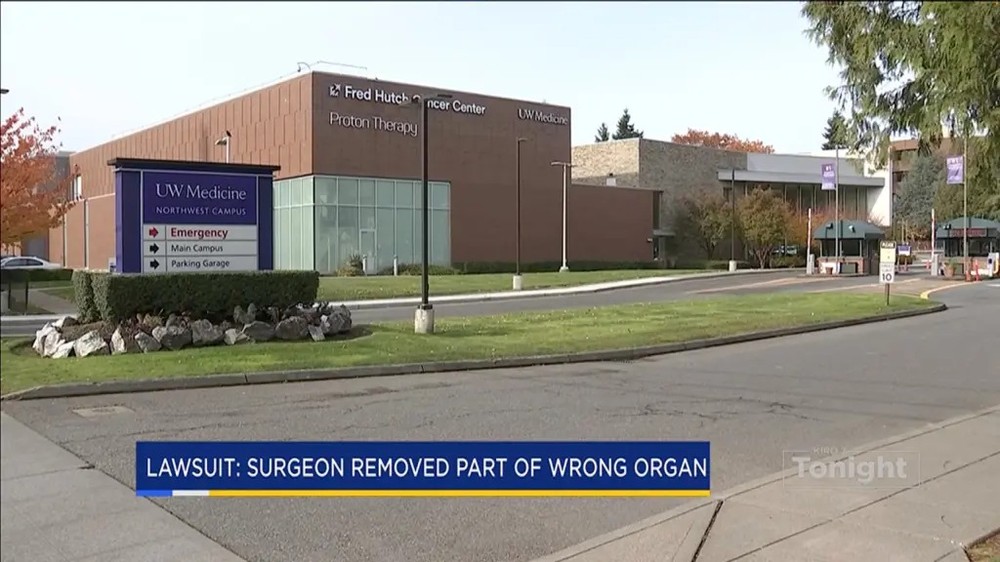 Since December last year, George has undergone four additional operations, spent 53 days in hospital, required an ileostomy bag, lost approximately 20kg, had a chicken egg-sized ulcer on his stomach for months and was worried. Short-term memory loss and severe pain. Nearly a year later, it's still "hard," as the senior told KIRO-TV.
George is currently seeking a jury trial and monetary damages, although the exact amount of damages has not been assessed under damages.

"Internet evangelist. Writer. Hardcore alcoholaholic. Tv lover. Extreme reader. Coffee junkie. Falls down a lot."