In the midst of Increase in burglaries and thefts of vehicles and mobile phones in the state of São Paulo, after three weeks in Barcelona, ​​Spain, talent agent Bruno de Paula, 36, was traveling by taxi from Guarulhos International Airport to his residence, on Avenida Cruzeiro do Sul, in Santana, in the northern Bolstana region, last Friday night, 29 On the way, when he picked up his cell phone to speed up the delivery order before heading home, he stole the device from his window. From there, he reported that in addition to being frightened, his bank accounts had been broken into.
"I took a taxi because it was faster and left the window open halfway because I wanted to breathe after the long flight wearing a mask. So I went to order a delivery before I arrived. That's when everything changed. The strangest sensations I ever had." I felt it, the cell phone was gone from my hand. I screamed, looked back and saw a figure running in the dark. A picture I will never forget. It was awful, but it's just a cell phone, then I bought another, and then I realized it was unlocked. For a moment, I felt scared."
He then began listing all the businesses he would need to contact, from banks and cell phone companies, to filing a police report. "It's hard to explain the feeling," he said. "There are so many things you need to solve, and you don't even know where to start."
The next day – even after reporting the theft to the banks – he received bank notifications. Between Sunday, the first and Monday, the second, the criminals raised the daily limit of Pix in Nubank to R$90,000.
Through his social networks, Bruno has reported all the drama she has faced so far. He noted that he had contacted Nubank and Banco do Brasil, as well as cellular operator Claro. Since then, he has been posting his story on his Twitter profile.
"And that's what I've been dealing with ever since. The worst week of my life. It's not just about the money, it's the despair, the fear, the shock. Every time an email arrives, I think they're trying to invade. I wake up every hour to look. I don't have peace, I I don't eat or sleep. I just want this to be over soon," he said.
In a note, Nubank expressed his regret over what happened and reported that the issue had already been resolved with the client.
to me stadiumBanco do Brasil said it launched security measures shortly after learning this happened, with the values ​​quickly recovering.
"BB adopts fraud prevention measures and advises its clients to never type passwords into mobile applications – such as notebooks or messaging apps – and to always report suspicious transactions in their accounts to the financial institution in a timely manner," he said in a note… Also according to the banking institution, the Fast communication allows to carry out the necessary actions as quickly as possible.
Mercado Pago informs that as soon as he learned about the case by showing the user on one of the social networks, he started an analysis that did not identify any anomalies in his account after public reporting that his cell phone had been stolen. "The Company is at the disposal of the User for any clarification and remains available to the other financial institutions mentioned in the report, in order to assist in any negotiations regarding the payment of a voucher linked to the Mercado Pago account. To avoid damages caused by third parties, resulting from theft, theft or other unauthorized situations of Before the user, the company always recommends the use of biometric authentication to verify the correctness of operations in the application.Access to the account, which can be done through the website, as well as calling the operator's phone to block the device and chip.Mercado Pago maintains service channels, inside and outside the application, for any questions and instructions."
Check out the tips to avoid scams:
Keep your mobile phone or laptop systems up to date. Never use the Remember/Save Password feature in browsers and websites
Choose the fastest auto lock screen launch option and disable the notifications that are displayed regardless of the home screen lock
Use biometrics and facial recognition features if your devices have this technology and activate two-factor authentication on all your internet accounts such as email, apps, websites, etc.
Write down your cell phone's IMEI code in a safe place to block your line and device in case of theft or loss.
Enable the cell phone tracking function to be able to erase data from your device and locate it remotely if necessary
Stolen cell phone: Learn what to do to block Pix and other services
Since Pix, the central bank instant payment instrument, has become popular in the country, Mobile burglaries and thefts now follow a 'race against time' for victims to block banking apps as quickly as possible. If they couldn't, the gangs specialized in unlocking the device and breaking into bank accounts, doubling the damage to those who no longer had their cell phones on hand.
Once the cell phone is stolen, the It is recommended that victims contact the bank immediately to request blocking of the application and transfers. This can be done by phones listed on the Internet or by other channels displayed on the websites of financial institutions, such as customer service chats. Another complementary step, if a mobile phone is stolen or stolen, change the passwords for all applications that may contain sensitive information, such as email, and notify the phone operator. I know More here.
Recently released data by the security secretariat shows that Thefts increased by 7.4% in the first quarter of this year compared to the same period last year. In total, more than 59 thousand robberies were committed in the cities of São Paulo. And there was an even more dizzying increase in theft cases: a 28% increase in the period, with 132,000 records.
trying to stop A wave of thefts and thefts terrified residents in recent weeksThe government of São Paulo announced, Wednesday, 4, that it intends to double the number of police officers who work daily in the city of São Paulo. The number of agents in operation should be increased from the current 5,000 to 9,740, a boost that will also depend on the participation of the São Paulo City Hall. Initiative is called strangulation process.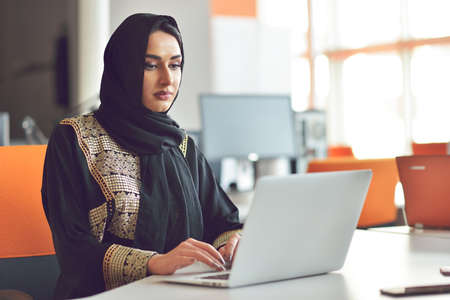 "Hardcore beer fanatic. Falls down a lot. Professional coffee fan. Music ninja."