The text expands support for distributed power generation and extends benefit to small hydropower plants
A draft law providing subsidies for distributed generation could increase Brazilians' electricity bills by 5.4%. Accounts are from National Front of Energy Consumerswhich estimates an impact of R$4 billion per year on the CDE (Energy Development Account), for a total of R$88 billion from 2024 to 2045.
Hey Draft Law No. 27032022 It was approved by the chamber in December 2022 and is now in the Senate Economic Affairs Committee. here complete For text (PDF – 637 KB).
The text has been pending since April, and was included in the agenda of last Tuesday's session (September 12, 2023). However, it was withdrawn without appreciation.
According to the Power360The text continues with the Senator Rapporteur Otto Alencar (PSD-BA), and there are no expectations for voting in CAE. Senators are still introducing amendments as of Thursday (September 14).
Written by the MP Celso Rossomano (Republicanos-SP), the text was approved in the House of Representatives on December 6, 2022. Initially, the proposal would be voted on directly in the plenary session of the Senate, but members of Congress decided that further discussion on the topic was necessary. He was sent to CAE in April and was suspended.
Understand the bill and its impact
The text expands subsidies to those who have requested to join the distributed generation system. any:
Currently, consumers who have expressed their interest in joining the system before

January 7, 2023

You do not pay the cost of energy transmission and distribution

Until 2045

;

The original project had planned to extend this period for another year, until January 2024. After passing the chamber, the deadline was

Expanded In 6 months

That is, he will benefit from the request to enter the form even

July 7

.
The Jabutians were included in the Chamber project that led to the expansion of these subsidies –"Jabuti" It is jargon for Brasilia politics and refers to sections introduced in bills that may be foreign to the original spirit of what was supposed to be approved.
The Jaboutian main subsidizes small hydropower plants (PCHs) of up to 30 megawatts (MW) with a license issued after the law enters into force,

These projects are classified as small distributed generation

.
a Distributed generation It works as follows:
The surplus from those who produce their own power from their own generators is dumped into distributors' transmission lines. The most common model is through solar panels.

These people are paid for this and the distributors do not charge any fees for using the fonts. This usage is charged to other energy consumers.
The head of the National Energy Consumer Front, Luiz Eduardo Barata, says the CDE already adds R$150 billion by 2045 to cover existing subsidies approved by the law, a value that could reach nearly R$238 billion if the PL is approved.
"It is not that we are against these energies, but rather against support that favors a small group of consumers who do not need more support at the expense of the majority of consumers."he declares.
The Consumer Front says the existing subsidies have already played their role in encouraging and creating a solar culture in the country. It recognizes that distributed generation is viable right now. It will no longer be necessary to burden more than 200 million Brazilians on behalf of the 2.1 million consumers who benefit from the subsidy.
"It is a project that is harmful to consumers because it extends subsidies for distributed generation and also includes PCHs. What we understand is that these sources do not need more support, because they are already standardized and competitive.Paratha said Power360.
The cost is pushed onto the poorest consumers
For entities operating in this sector, the project will ultimately push the cost of power generation, which is mostly carried out by wealthier consumers, onto poorer consumers – even taking into account the high cost of installing a solar power plant.
This group is exempt from paying a significant portion of CDE, while benefiting from rebates that make their energy bill cheaper. On the other hand, the expense falls on other consumers, through the fee charged to the electricity bill.
"[O projeto] It's bad for consumers because it will increase electricity bills for Brazilians, who already have the most expensive electricity bills in the world.says Luiz Eduardo Barata.
Executive Director of Organization Ibrahim (Brazilian Association of Electricity Distributors), Ricardo Brandão declared, the benefit is not sustainable from a social point of view and pushes increasingly expensive electricity tariffs for low-income consumers.
"It's a knock-on effect, because we've seen in this race that those who have requested distributed generation in the last 12 months in this transition are high-income, very high-income consumers. Consumers with Tier A and AA income profiles. And that consumer doesn't need that feature and is moving "A lot of impact on tariffs for small consumers."He said.
Brandao also argues that the number of people with distributed generation has increased year over year and that this additional supply of power will put more pressure on other users of the electrical system.
"While one pays for the transmission and distribution that brings power from places far from hydroelectric power plants, which produce all the time, even at night, the user of distributed generation does not pay. This is the origin of these values ​​​​that are added to the consumer tariff, so extending them does not Only to increase this cost even more.He said.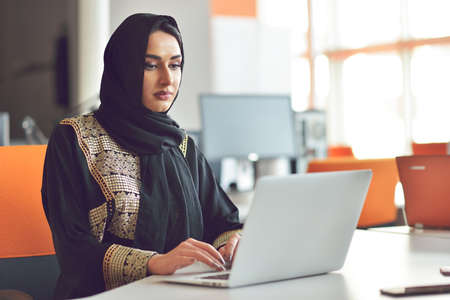 "Hardcore beer fanatic. Falls down a lot. Professional coffee fan. Music ninja."