Soon, WhatsApp users will have a tool that helps avoid suspicious links. The change is aesthetic, but it should make it easier to identify URLs in messages.
The news was announced by users of beta versions of WhatsApp. Messenger Card testers have warned of visual changes to the app. Shared links now appear differently.
Read also: WhatsApp: How to hide "Online" and "Typing" from your contacts
The information is from the WABetaInfo portal which specializes in WhatsApp spoilers. Once again, the changes seem to be inspired by Telegram, which is the main competitor.
Messages that redirect links have been given a different look. Letter balloons are now larger and carry images more clearly. This makes it easier to understand the topic of correlation.
Other than that, with larger images, another plus point is to avoid clicking on "accidentally". After all, who never opened the URL in conversations by mistake, right?
The novelty is still part of development, but WABetaInfo has managed to enable it on iOS.
However, last Wednesday (7), the update was also available for Android. Remember that only trial versions of the app contain the tool.
These are beta versions of WhatsApp that work as a test and are released to some users. The goal is to make updates available for verification. If there are no flaws or errors, then the news will be distributed to everyone.
A new way to share links
According to WABetaInfo, the novelty does not lead to very significant changes in the application. It makes it easy to view websites and share links in private conversations or in groups.
Websites now display a larger image above links when shared. The same is true for video links (both TikTok and YouTube).
According to first impressions, not all sites have a full-size representation. In these cases, a smaller logo fills the space allotted to the link image.
As with other recent beta updates, this version has no date to be implemented. However, it is part of the work of an aesthetic remodeling of WhatsApp.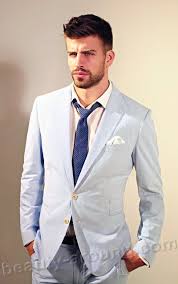 "Incurable thinker. Food aficionado. Subtly charming alcohol scholar. Pop culture advocate."