Motorola launched this Tuesday, the 24th, a new a tool Smartphone security solution: Moto Secure. The solution – inspired by Lenovo's ThinkShield platform – will be available for devices running Android 13. With it, new layers of protection will be created at the hardware and software levels.
Read more: Without an update, Samsung phones are at risk of being hacked
The change definitely increases the security of the users.
To illustrate this novelty, the Moto Secure As a standalone application on company mobile phones. Initially, it will already be included on the Moto G73 5G and Moto G53 5G models, as well as the ThinkPhone.
Despite this, the app can be downloaded on any other device that has already updated Android.
Motorola also claims that the gadget acts as a hub safety, where the user can configure several functions. Therefore, it will be possible to create a secure folder and also to block the shutdown of WiFi networks or 4G / 5G networks, for example.
What are the functions of Moto Secure?
Prevent someone from shutting down mobile data Or a cell phone's WiFi connection, the tool makes it difficult for thieves to steal cell phones. "Before, for example, a thief could simply turn off mobile networks or Wi-Fi, preventing you from locating your lost device," said the Motorola team.
A secure folder is a "hidden" folder in the middle of applications with a password different from the one chosen for the system. In it it will be possible to add important items, such as bank applications or email messages.
The option also lets you hide the folder with customizable app icons and names, making it harder to identify. In addition, a new method of unlocking also integrates the announced news.
With the PIN unlocked, instead of displaying the numeric keypad, the program will scramble the layout, like something it's already used in some applications banks. Finally, Moto Secure offers a privacy panel, where mobile phone owners can check and manage app permissions.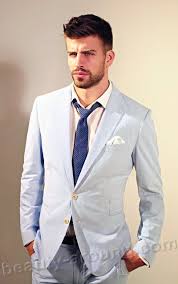 "Incurable thinker. Food aficionado. Subtly charming alcohol scholar. Pop culture advocate."