The 14th edition of Unesc Science and Technology Week (SCT) is open for submissions for scientific papers until August 2nd. Interested scholars can submit abstracts and complete works for the exhibition in the form of posters and oral presentations. The 2023 Standing Policy Committee will convene from October 23-27 with several parallel activities targeting the internal and external communities.
"Unesc, in its 55 years of history, has a unifying institutional event, because it represents the university's commitment to promoting sciences, sharing teaching and extension experiences. We are an institution committed to regional development, but above all based on sharing knowledge with all those who find space for dialogue in Unesc " , says Brigadier General Lucien Bissonen Cirita.
Dean of Research, Graduate Studies, Innovation, and Extension, Gisele Coelho-Lopez, recalls that this is the largest science startup event in the state. It is a great opportunity to share the results obtained in research and extension projects, as well as teaching and innovation. During Science and Technology Week, different representatives meet to discuss research findings, teaching reports, community experiences and innovative projects," he comments.
During SCT, innovation exhibition, science fair, 10th cultural talent, archeology workshop, lecture course in zoological museum and book fair are held. We already have some specific lectures, including international ones, in addition to the participation of professors from our university. We believe we will receive entries for more than 600 works, including abstracts and full articles, spread across the four fields of knowledge. In addition, we are waiting for more than two thousand participants, "confirms the Coordinator of the Commission on Science and Technology Professor Rodrigo Machado", adding that there is a great movement around the participation of other institutions that make up the Santa Catarina Association of Educational Institutions. (Acafe) and other Brazilian educational institutions.
Business can be submitted through the link: https://www.unesc.net/sct2023/submissao#insc. You can also follow the schedule and other information regarding the event on the website.
Science and Technology Week
Unesc's largest institutional academic event, the 14th edition of Science and Technology (SCT) Week takes place from October 23 to 27 in a mixed format and has the theme "Basic Science for Sustainable Development". The theme alludes to the International Year of Basic Science for Sustainable Development and acknowledges the importance of basic science in achieving at least seven of the 17 United Nations (UN) Sustainable Development Goals.
The Standing Committee aims to promote discussion of knowledge and experiences related to the intersection of science, technology and innovation for fair and sustainable development, and strive to contribute to the goals of sustainable development.
As in 2022, the SCT will have procedures at the Unesc headquarters campus, in Criciúma, and at the Araranguá Unit.
Check out some important information for submitting papers:
– The number of authors per registered work can be up to nine;
– Each registered person can act as the main author and up to two works;
– There is no limit to participation in courses, lectures and workshops.
– Listeners also pay the registration fee;
– The registration fee for the event is R$65.00;
In the event that the resident withdraws or does not agree to work, the registration fee will not be refunded.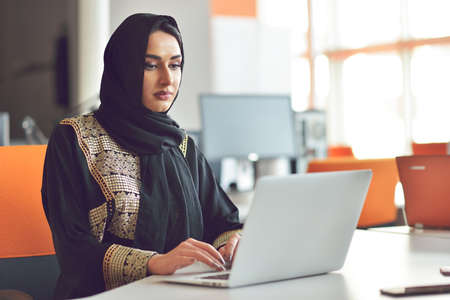 "Hardcore beer fanatic. Falls down a lot. Professional coffee fan. Music ninja."