Javier Marias – Reproduction
Javier Mariasreproduction
Posted on 11/09/2022 16:38
Writer Javier Marias, one of the most famous Spanish novelists in recent decades, died Sunday 11 years old in Madrid, at the age of 70, of pneumonia, according to what his editor told Agence France-Presse.
"It is with great sadness, from Alfaguara and on behalf of his family, that we regret to inform you that our great writer and friend Javier Marias has passed away this afternoon in Madrid, suffering from pneumonia that he has been experiencing for a few weeks and has become more complicated in the past few hours," read the press release.
Published in more than 40 languages ​​and in about 60 countries, Marías was one of the most famous writers in Spanish literature. He has written sixteen novels, among them "O Homem Sentimental" (Ennio Flaiano Award), "All Souls" (Ciudad de Barcelona Award), "Coração so Branco" (Critics Award), "Berta Isla" (Critics Award, Dulce Chacón, Babelia Book of the Year) and "Tomás Nevinson" (Gregor von Rezzori Prize).
During his career he received many awards, including Nelly Sacks. the Grinzane Cavour and Alberto Moravia Prizes; America Prize. In 2016, it was named Literary Lion by the New York Public Library. His name also appears regularly on the most recent lists of the Nobel Prize for Literature.
In addition, he was a member of the Royal Spanish Academy (RAE), and in 2021, he was elected as an international member of the Royal Society of Letters (RSL), a British charity for the promotion of literature.
In a note, described by RAE as "one of the greatest novelists in the Spanish language", he recalled his career as Professor of Spanish Literature and Translation Theory at Oxford (1983-1985), at Wellesley College, Massachusetts (1984) and at Complutense University of Madrid (1986-1990) .
The Academy also highlighted that Marias was awarded the French Order of Arts and Letters, and on his Twitter account, "Sad day for Spanish letters", responded to the Spanish Prime Minister, Pedro Sanchez. "Javier Marías, one of the greatest writers of our time, is leaving us. His tremendous and talented work will always remain an essential part of our literature," he added in a letter of condolence.
For Javier Marias, who would have turned 71 on September 20, his calling was valid in the family. His mother, Dolores Franco, was a literature teacher, and his father, philosopher Julian Marias, a pupil of Jose Ortega and Gaste.
Due to his commitment to the Second Republic (1931-1936), he retaliated against Franco's dictatorship and was forced into exile for a few years in the United States, where young Javier Marias lived.
He was only 20 years old when he published his first novel "Los dominios del lobo" in 1971. But recognition of his work did not come until his fifth publication, "The Sentimental Man" in 1986.
This was followed by two notable titles: "All Souls" (1989), in which he imagined his experience as a professor at Oxford University, and "Heart Even White" (1992), with which he made a final leap toward fame. His last novel was Thomas Nevinson, which was published last year by Alfaguara.
With sometimes controversial situations, such as when he declined the National Narrative Award in 2012, in his popular columns in the weekly El País – where he was writing until the end of July – he used to share his sharp and far-fetched views of political correctness.
"Rest in peace," Spanish Culture Minister Miguel Aseta wrote on Twitter. "His work will keep him alive in our memories," he added.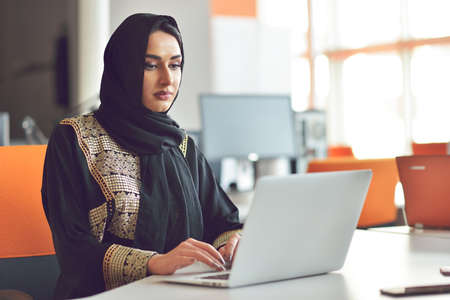 "Hardcore beer fanatic. Falls down a lot. Professional coffee fan. Music ninja."