Are you a Netflix subscriber? So know that you may be paying for an additional service that you don't even use. Yes, millions of users of the most popular streaming platform on the planet find themselves in this situation without even knowing it.
see also: Streaming platforms that cost less than Netflix
What is the Netflix add-on that no one knows about?
Since November last year, Netflix has also included mobile games within its services. Well, the platform is not just another app that aims to show you movies, documentaries, cartoons, and series. Now, you can enjoy digital games on your smartphone. Some of them are related to the company's success streak, like Stranger Things, for example.
Several titles are available to choose in the main Netflix app at no additional cost and are free of ads and in-app payments. Others are based on popular shows, including The Queen's Gambit, and are still in development.
The problem is that only a small number of countless subscribers actually play these Netflix games. According to a report by CNBC, games have been downloaded 23.3 million times, but only 1.7 million users play daily, on average.
Netflix has 221 million subscribers
The number may seem high, but it must be remembered that it represents less than 1% of the subscribers of the platform, which has 221 million registered accounts.
However, the truth is that the broadcasting company is looking for tools to attract new subscribers. For the first time in its history, the company announced that it had lost users in 2022.
Almost a million people left the service and games were one of the alternatives to attract our subscribers. Netflix plans to release 50 new games by the end of this year. According to The Sun, the platform has already invested in three independent game studios to help achieve its goal.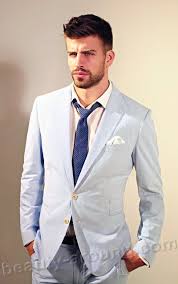 "Incurable thinker. Food aficionado. Subtly charming alcohol scholar. Pop culture advocate."