Few understand the importance of LinkedIn and how it actually works.
They may miss a moment's opportunity to generate hundreds of business opportunities or even professional growth. the time now!
Today, LinkedIn is the world's largest business social network. There are already more than 700 million users, 44 million of them in Brazil alone. During the pandemic, it was the fastest growing social network, with nearly 2 million daily posts.
In a day, 3 million content is shared, which means that more people distribute content than people produce content. In addition, 80% of LinkedIn users are decision makers, thus those who hold leadership positions within their companies, such as coordinator, director, director, president and CEO.
Most importantly, 93% of marketers prefer the platform to generate business. There is a science behind LinkedIn, as a marketing scientist, I have been able to experiment and design new strategies. We are committed to discovering which tools improve customer performance, how to do it faster, cheaper and more efficiently, and deliver the best results.
In this context, knowing the workings of the platform is the way to successful communications. This has been the subject of my study for years, with the goal of discovering what works effectively, not just looking at the number of user connections on a network. Like any science based on research, it is necessary to ask:
What are the best tools?
What are the best times?
What is the best type of posting?
How do you approach a person?
How do you create a commercial within LinkedIn?
Based on these questions, what lessons are being solidified?
Following this logic, the answer was provided by a vertical work on LinkedIn based on three pillars. They are, building power, prospecting and selling. Through this discourse perspective, we can consider:
1) What is important for building power?
2) What is the best content?
3) Text only? If yes, what type of text (text with emoji, text with video, text with image)?
4) Just a picture? The picture with the text in the picture itself?
5) Video only? Long video, short video, stories?
Scientific studies of marketing have been able to achieve an understanding of what can work within an authority building platform. How do I make a good relationship? How would you describe a good profile? How do you do a full review of 40+ items? Among other frequently asked questions.
When we build a profile, we not only make it visually perfect, but we also absorb the information into our subconscious, our brain. This makes the people who access your profile feel a sense of authority and control over the area you are trying to stand out in the platform.
After completing the foundations of building authority, we can move on to the next step, research. How do you mine someone on LinkedIn? How to make an accurate, good connection with someone? Where can I find people to connect with? Which groups to share? Which approach works best? What message should you not use? What is the correct frequency? This set of questions, added to conversation monitoring tools, can help implement good odds.
Finally, there is the final step, monetizing these leads and selling. How do you make a sales pitch? How can the prospecting, relationship and selling process be automated? Reversing these issues is part of a scientific process of data creation and analysis, which has arisen from non-conformance behavior and the search for different, more effective ways of doing business.
After all, what is science if not knowledge that explains phenomena, obeying laws that have been verified by empirical methods. In this sense, the note about LinkedIn shows that there is a very unique dynamic to working there. The way it works on the platform is unique and few people realize it. LinkedIn is an environment that does not follow the traditional way of dealing with people, creating relationships with them, and producing content. We are talking about human relationships, how to make friends and influence people. From this positions are created for companies within the digital environment.
Scientific studies show that when you understand LinkedIn's dynamics, how to build an audience and how to build relevance to that audience, you'll find that results don't really correlate with how many you have, followers, and connections. When you really understand the logic of the platform, the game changes and the work really starts.
* Ederson Dé Manoel is a growth hacker who specializes in LinkedIn and Lead Generation. After graduating in Marketing from ESPM (High School of Advertising and Marketing), he is currently working in Data Marketing, Growth Hacking and Scientific Marketing Experiment Management projects. He has already served clients such as Google, Corinthians, Vogue, Netshoes, Faber Castell, Cerveja Proibida, and other brands.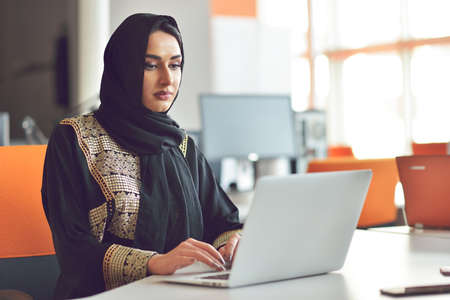 "Music fanatic. Professional problem solver. Reader. Award-winning tv ninja."