A survey by the Brazilian Institute of Consumer Protection (Idec) indicates that problems with health plans have grown again and begun to lead the complaints and assistance arrangement in 2021.
Of the total number of complaints registered by Idec, nearly a quarter (24.9%) refer to HMOs. Then come financial services (21.5%), other services (11.9%), product-related problems (8.7%) and communications (8%).
The main complaint about health plans is about arbitrary adjustments – 27.4% of complaints involved an increase. Most of them were related to group health plans, which are not regulated by the National Agency for Complementary Health (ANS). Additionally, consumers also complained about health plans being denied coverage (16.2%).
With regard to financial services, the largest complaint is due to improper collection, which corresponds to 21% of complaints about this issue), followed by information failure (15.8%) and debt renegotiation (13%).
In third place are doubts and complaints about other types of services, the most frequently observed problems related to contracts (17%), quality defects in the service provided (14.5%) and improper collection (13%).
Tips
Therefore, on Consumer Day, which is celebrated internationally today (15), Idec gives tips to avoid problems with health workers and banks.
With regard to supplemental health, the Institute instructs that a customer who has been harmed by an arbitrary increase in a health plan can request that the terms of the adjustments be reviewed with the operator, and requests that the rules be clearer. He can also file a complaint with the National Supplementary Health Agency – ANS.
After filing a complaint with the operator, the consumer can still search for Procon or file a complaint at Location. If these measures do not take effect, he must file a case with the Special Civil Court. For actions over 20 minimum wages, an attorney is required.
In the case of financial services, the orientation for the customer is to note that the billing voucher is not fake and to check if the data is correct. It is also important that you keep your antivirus software on your computer always up to date and protect your banking passwords well. Idec advises consumers not to use third-party mobile phones for banking inquiries and Email messages Unlocked on mobile.
To avoid service problems, the institute advises residents to research the company in advance and see if it has reviews on customer service sites. When concluding a contract with the company, the clauses should be written in a clear and understandable way and contain information about the service to be provided, the term, guarantees, the method of payment and how possible problems can be solved. If the company declares bankruptcy after signing the contract and does not provide the service, the consumer must file a lawsuit to try to recover the loss.
These and other tips related to consumption can be consulted on the website Location from Idec.
the other side
wanted by Brazil Agencythe Brazilian Confederation of Banks (Vibraban) reported that banks are committed to minimizing complaints as much as possible and that this effort provides for the adaptation of products and services to the profile and needs of customers, constant dialogue with consumer protection bodies to correct behavior and prevent consumption disputes, building more transparent relationships with consumers, and strengthening regulation Self and pay special attention to service mechanisms such as Customer Service Services (SACs) and the Ombudsman.
According to Vibraban, many consumers prefer to turn to consumer protection agencies or the central bank before looking to the banks themselves to solve problems. But according to the union, the Consumer Assistance Service (SAC) and the ombudsman for financial institutions were instrumental in this decision and this could have been proven by an internal indicator of banks that indicated that approximately seven complaints out of ten were resolved. In the first call made to the SAC.
Veerappan also reports that it has begun directing consumer requests received in banks' internal channels in favor of program, managed by the National Secretariat of Consumers (Senacon). The platform enables direct dialogue between consumers and businesses to resolve consumer disputes online.
The Brazil Agency The Health Plans Association also sought comment on Idec's balance sheet result, but has yet to receive a response.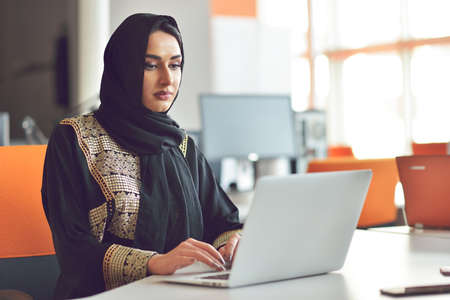 "Hardcore beer fanatic. Falls down a lot. Professional coffee fan. Music ninja."