Congonhas Airport today imposed restrictions on executive jet operations on its main runway.
The decision was made by AENA, the Spanish state-owned company that took over management of São Paulo Airport a few days ago, and quickly faced a series of 3 closures due to problems with executive aircraft.
The first was on October 29, when a Cirrus Jet ended up on its side on the main track after a tire blew. Shortly after, on the 1st of this month, a turboprop medical plane with a patient on board ended up collapsing, causing the landing gear to collapse, and the patient was ejected from the plane while it was still in the middle of the runway. Finally, yesterday, a Cessna Citation plane skidded off the runway, after needing to apply emergency brakes after the main brakes failed during landing in the storm that caused massive damage in São Paulo.
In a document issued by AENA to ANAC, it is stated that these three events caused the airport to be closed for approximately 5 hours combined. The document indicates that 85 departures or arrivals were cancelled, in addition to 14 flights that were diverted to other airports.
The Spanish official highlights that in all three cases the contingency plan was activated and the aircraft were removed as planned, in order to minimize greater operational impacts.
"However, we recognize that the risk matrix related to incidents related to general aviation at an airport such as Congonhas must be re-evaluated. The likelihood and severity of the effects of incidents such as the one that occurred this week prompt measures to be taken to regulate the use of infrastructure at Congonhas Airport," AENA states in the document. .
Ultimately, AENA requires the publication of a general NOTAM (Notice to Aircraft Operators), which has already been approved and is already valid. By number F4160/23The NOTAM will be in effect from today until February 2, 2024.
This restriction is for landings and take-offs at thresholds 17R and 35L, which constitute the main runway, of any general or executive aviation aircraft with a wingspan of less than 21 metres, except for operations in CAT I meteorological conditions.
In CAT I, according to the FAB, "a minimum visibility of 800 meters is required as a parameter to continue the landing approach." Therefore, if the airport experiences adverse weather conditions with visibility equal to or less than 800 metres, these aircraft with a smaller wingspan will be able to land at Congonhas on the main runway.
The reason for this exception is that the Instrument Landing System (ILS) is only present on the main runway, which is why many executive aircraft prefer to land there for a safer and more precise operation that avoids the need for a go-around.
In practical terms, the plane is smaller than the Cessna Citation
This NOTAM excludes all Bombardier Learjets, all Embraer Phenom and Legacy series aircraft, much of Cessna's Citation line, as well as older Falcon 2000 models from operating on the main runway. Virtually all aircraft operating regularly at Congonhas will be excluded from turboprop and piston aircraft.
At Congonhas, it is necessary to obtain a time slot (right to land or take off) in advance and for a specific runway, and it is almost impossible to obtain time slots for same-day operation, except during times of low demand, such as late night, early morning and weekends. .
The restriction indicates that aircraft with a smaller wingspan and an opening for the auxiliary runway will be allowed to land on the main runway in low visibility, but this information has not been confirmed by AENA.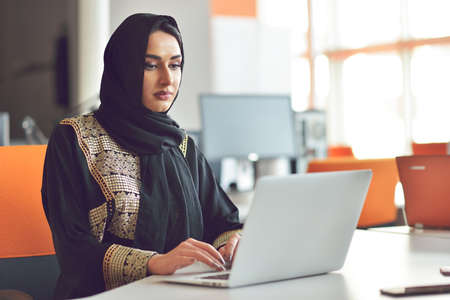 "Hardcore beer fanatic. Falls down a lot. Professional coffee fan. Music ninja."