In order to recognize the role of women in science and innovation, 3M announced the third edition of "25 Women in Science America Latin", An initiative that seeks, since its creation in 2020, to highlight women in the scientific community who have promoted and developed projects in the scientific field in Latin America.
This recognition sought to highlight women in science initiatives and the impacts they have on societies to continue to inspire girls, youth and women across the region to study STEM subjects (in Portuguese and STEM), with the aim of demonstrating the importance of their participation in fields that have long been considered men only.
According to UNESCO data, women worldwide represent only 35% of those pursuing higher education in science, technology, engineering and mathematics. They also represent less than 30% of scientific researchers. The gender imbalance reduces the possibilities for innovation and new perspectives to meet current and future challenges.
Thinking of bridging the gaps in these areas, 3M is opening the application period for the third edition of this program in Latin American countries, inviting all women who are interested to apply or people who would like to nominate a candidate through the page https://curiosidad.3m.com/blog/pt/25-mulheres-na-cienciaFrom 3 to 31 October this year.
As in previous editions, the evaluation process for the selection of 25 recognized scientists will be conducted in 2023 by a jury made up of representatives from 3M's R&D area in the region, and external guests with extensive experience in science, research and innovation. Sustainability and Entrepreneurship in Latin America.
Some of the criteria that will be evaluated in selecting the marks will be: the potential for direct or indirect social impact in the region, innovation and feasibility of the project; Idea maturity demonstrated by initial testing/pilot results; The candidate's ability and experience to develop the submitted project, the problems to be solved, to innovate and/or solve, and to influence the local and/or community level after implementation.
Participants wishing to register for this third edition must meet the following profile:
Be a woman of legal age, born, educated and/or residing in a Latin American country.

Be the author or co-leader of at least one project with at least one prototype/test pilot of a science innovation idea based on STEM.

It is essential that you have documentation proving intellectual property and/or institutional belief in order to participate in the project you are applying for.

You have a passion for communicating and highlighting science from a female perspective, especially, that supports women's empowerment in the field of science, technology, engineering, and mathematics (STEM) disciplines.
"One of our goals as an innovation and applied science company is to continue to lead the conversation around women's empowerment and the importance of gender diversity in scientific fields, which many, even today, consider to be primarily masculine activities. New generations of girls are inspired by professionals in the field and can also contribute With great visions for the community and their community," comments Marcia Ferrari, Technical Director at 3M and Leader of WLF-Tech (Women's Leadership Forum, in Portuguese). , Women's Leadership Forum) from 3M Latin America's Technical Area.
The 25 scientists honored for the third edition will have access and become part of the Science Vision platform that includes inclusion of their projects in the "25 Latin American Women of Science" memorial book, highlighting their project and path with the Latin American press, and publicity on 3M's Curiosity blog and on networks The company's social. "We are more confident than ever that 3M can contribute to reducing barriers and myths to achieving greater gender equality in scientific fields. New talent, diversity, ideas and innovation," continues Marcia.
The winners will be announced on February 11, 2023, the date that celebrates International Day of Women and Girls in Science. To learn more about the new version of this program, standards, regulations, and application, visit 3M Curiosity Blog.
about 3 m
3M believes that science helps create a better world for everyone. By harnessing the power of people, ideas, and science for sustainable innovation, our employees around the world uniquely address the opportunities and challenges that our customers, our communities, and our planet face. In Brazil, where it has about 3,300 employees, the company has three factories located in the state of São Paulo, which make up 3M do Brasil, as well as 3M Manaus located in Amazonas. In 2021, total sales amounted to R$4.6 billion in the country. Learn more about our work to improve lives and our work at 3M Trivia BlogAnd the official site or Instagram.
press information
LLYC Brazil
E-mail: [email protected]
Tel: (11) 3060-3390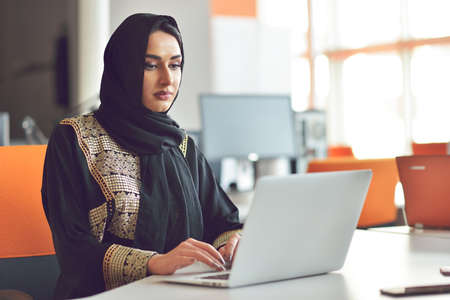 "Hardcore beer fanatic. Falls down a lot. Professional coffee fan. Music ninja."