The FTC's lawsuit against Microsoft's acquisition of Activision Blizzard continues, as the US antitrust authority seeks further documents from the company, which also includes plans to Possible exclusives for Bethesda And Zenimax later after the acquisition.
As reported by Stephen Totilo, "The FTC is not satisfied with documents provided and not provided by Microsoft in processing the acquisition of Activision Blizzard." In particular, among the information requested and not comprehensively received would be details about Exclusive Zenimax game plans and information about the call Next generation video game systemalthough it is not entirely clear what antitrust refers to by this definition.
New: FTC attorneys unhappy with documents provided/not disclosed by Microsoft in the lead-up to their trial over the Activision deal

They want more exclusive Microsoft ZeniMax plans
– More about Microsoft's "Next-Gen Gaming Ecosystem" (Tell!)
– …

– Stephen Totilo (@stephentotilo) March 15, 2023
For Zenimax, the FTC continues to report that the Microsoft relented Promises made before the acquisition of ZeniMax not to make some games exclusive (although the issue itself remains somewhat dubious, as the European Commission has also indicated previously) and thus the foundation claims that the same could happen with Activision.
It's worth noting, again, that the European Union has already stated that Bethesda's games were never promised as exclusives and has already been dismissed by the Federal Trade Commission, but even so, the US body is hitting that switch.
The FTC also wants more precise details about Microsoft's 10-year agreement Nintendo To bring Call of Duty to Kyoto domestic platforms, arguing that in The lack of these details can not be used as an argument. As a defense against impeding the takeover.
According to reports from the FTC, the documents Microsoft has sent so far appear to have not adequately responded to 24 of the total 32 requests the organization has made for clarifications from the company in the past five weeks.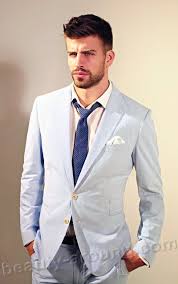 "Incurable thinker. Food aficionado. Subtly charming alcohol scholar. Pop culture advocate."