In today's world, where Digital privacy It has become an increasingly valuable currency, and innovations have emerged that promise to revolutionize the way users conduct their conversations. WhatsApp, the most popular instant messaging app on the planet, is about to launch a new tool that is sparking controversy and heated discussions. The post is provocatively labeled "perfect for infidels," and promises to provide a level of recognition never seen before on the platform.
In this article, we will explore this new tool in detail. WhatsAppAnd studying its impact on the delicate fabric of interpersonal trust. We will also address the ongoing debate about ethics and privacy in the digital age, raised by those who question the implementation of this function.
WhatsApp's new tool: Is it ideal for the unfaithful?
Rumors currently indicate that WhatsApp is developing an unprecedented tool that will allow users to manage different aspects of their private lives. This function consists of the ability to create an alternative profile, which will be displayed only to users who have restricted access to the main profile. This option will allow you to set up a secondary profile, using a different photo and name, providing an additional level of privacy.
According to the specialized portal WaBetaInfoThis new function was discovered in Beta version 2.23.24.4 of the application. The changes are located on the Privacy Settings page, more specifically in the "Profile Photo" section. Through this interface, users will be able to add a new profile picture and alternate name to the secondary profile.
Ethical controversies and debates
The new WhatsApp tool has sparked controversy among users. Some criticize the company for facilitating infidelity and questionable behavior. However, others argue that this functionality is necessary to protect users' privacy and allow them to manage different aspects of their lives securely.
It is important to highlight that so far WhatsApp Meta, the company responsible for the application, has not officially commented on the launch of this function. Traditionally, a company tests new options in beta versions before deciding on their final implementation.
Digital privacy as a value
Nowadays, digital privacy has become an increasingly important value. With growing concerns about personal data security, users are looking for tools and resources that allow them to control who can access their information.
Hey WhatsApp It has always stood out for its privacy policy, offering end-to-end encryption to ensure the security of messages exchanged between users. This new alternative profile tool adds an extra layer of privacy, allowing users to manage their interactions in a more controlled way.
Impact on personal relationships
Implement this new functionality for WhatsApp It can have a huge impact on interpersonal relationships. On the one hand, it offers the opportunity to hide certain aspects of one's private life, which can be particularly attractive to people involved in infidelity or who wish to keep different social circles separate.
On the other hand, this job can also generate mistrust and insecurity. When someone hides aspects of their private life, it can cause doubts about the transparency and reliability of the relationship. The debate over ethics and privacy intensifies in this context, raising questions about the limits of the right to privacy and the importance of trust in personal relationships.
Digital privacy has become an issue these days
WhatsApp is about to launch a new tool that promises to revolutionize users' digital privacy. The possibility of creating an alternative profile, with a different photo and name, has sparked heated debates about ethics and privacy in the digital age.
While some see this functionality as a way to protect privacy and give users more control, others criticize it for facilitating questionable behavior. The decision on the final implementation of this tool by WhatsApp and Meta has not yet been officially announced.
Ultimately, it is up to users to decide whether this new functionality is a good idea or whether it can be used for malicious purposes. Digital privacy is an important value these days, but it is necessary to balance it with trust and transparency in interpersonal relationships.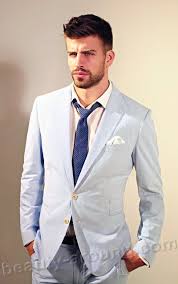 "Incurable thinker. Food aficionado. Subtly charming alcohol scholar. Pop culture advocate."