Recent addition to WhatsApp It gives users greater control over their messages. Moreover, it is an addition to confidentiality, as it enables them to block and hide certain conversations at will.
To learn how to do this, read on. This way, you will have detailed instructions on how to do it Limit your interactions Quickly and effectively in WhatsApp.
Conversation blocked on WhatsApp
WhatsApp has brought an unprecedented feature that amplifies privacy within the app. From now on, users can choose to block specific dialogs and archive them in a separate directory. Before learning how to restrict a specific conversation, it is important to understand the basic functions of this feature and what happens after the restriction.
When you hide a specific dialog box, neither the message content nor the contact name will appear in notifications. Instead, you'll receive a generic notification saying: "WhatsApp: 1 new message."
To keep your media files private, you'll need to unblock the chat. This is if you want to automatically save media files to your mobile device's photo gallery.
Notifications remain active
It is important to note that the latest innovation also provides the ability to hide group dialogues and silent interactions. However, calls will not be subject to masking – you will still receive call notifications from individual or group conversations that have been hidden.
When you hide a conversation on your phone Mobile, this masking applies exclusively to this device. Interactions on other devices connected to your WhatsApp account, such as your computer, will not be hidden.
Backup does not change the lock
If you restore a WhatsApp backup to a new device, previously hidden conversations will remain in the same state on the new device. To access these hidden conversations, you must set up an authentication method on your device, such as Face ID or fingerprint.
Most importantly, the person you're messaging won't be notified that you've hidden the conversation. Finally, you need to unarchive the conversation before you hide it.
Learn how to block your WhatsApp chats
See step by step below:
Select the conversation you want to block access to and click Chat Info > Activate Chat Blocking;
Select "Biometric Security to Block This Conversation";
Go to the Protected Chats area and tap View to access the chat content.
Temporary messages on WhatsApp
This innovation is referred to as the "WhatsApp Message" function. It is used to add a message that will appear below your name. Moreover, it is not a completely temporary message, as in the case of images. It is actually a "message" that indicates whether someone is in a meeting or busy, making an immediate response impossible.
Those who remember MSN Messenger, especially older ones, will remember how you could set the status to "busy" or "on vacation." This is one of the new features: it may appear as "On Vacation" or other similar options.
Regarding the use of temporary messages in the messenger, it is important to remember that there is already the option to limit what you are doing at the moment. However, you now have to do it manually when you want to remove the message.
Apparently, Meta (the parent company of WhatsApp) is creating a temporary messages option so that users do not have to worry about manual removal. Notifications may remain in the profile for different periods, such as 24 hours, 3 days, a week, or even 14 days.
There is some controversy surrounding who might use this function to avoid responding to it Calls or messages, which can be a problem in relationships. However, communication is essential to avoid misunderstandings.
It is important to note that this option is only available for the beta version of the app at the moment. Therefore, regular version users will only be able to access this tool after successfully completing the tests and approval. In the next update, the function may be available to all users.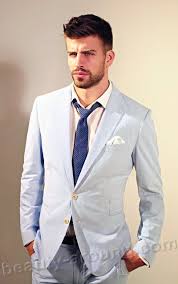 "Incurable thinker. Food aficionado. Subtly charming alcohol scholar. Pop culture advocate."