Find out the meaning behind the green or orange dot that appears in the upper right corner of your iPhone or some Android models while using WhatsApp. In this article, we will unravel the mystery of these colored dots and show you how you can control your apps permissions simply and quickly.
See also: Alert, parents! 6 codes that young people use on WhatsApp to track them
Have you ever wondered what that little green or orange dot that appears on your phone while using WhatsApp means? These points may go unnoticed, but let's reveal their "magic".
What does the green or orange dot mean while using WhatsApp?
If you are an iPhone user, you are most likely to come across this feature. When the green dot lights up on your device screen, it means that WhatsApp is accessing your phone's camera.
The orange dot indicates that WhatsApp is using the microphone. These dots appear while you're recording an audio note or video, taking a selfie, or making a call within the app, according to Apple.
Points seen in other apps
But these points are not exclusive to WhatsApp. It can also be found in other applications installed on your mobile phone, such as TikTok, Twitter, Facebook, Messenger or Instagram. These dots indicate that these apps are allowed to record and share audio, video or images.
Check app permissions
If you notice the flashing green or orange dot when you are not using any apps, it may mean that your iPhone is recording audio, video, or taking photos without your permission. But don't worry, we'll help you!
for Android users
Checking which apps have access to your phone's camera or microphone is very simple and should be done regularly. For Android users, you just need to go to the phone settings, go to the "Applications" section and select "Permissions".
There you will find a list of the features of your phone that each app can access. Disable permissions as needed to prevent green and orange dots from appearing for no reason.
for iPhone users
For iPhone users, go to your smartphone settings and find the "Privacy and Security" section. There, you will see the 'Camera' and 'Microphone' options. By tapping on these options, you will be able to see which apps have access. Modify or remove permissions as desired.
The green or orange dot puzzle is not as complicated as it seems. It's just a way to notify your phone when apps like WhatsApp are accessing your camera or microphone. With these simple steps, you are now in control of managing your apps' permissions. Stay in control and avoid unwanted surprises.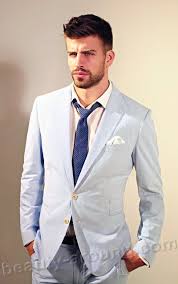 "Incurable thinker. Food aficionado. Subtly charming alcohol scholar. Pop culture advocate."