From 25 to 29 September, the Centro Universitário Fundação Santo André will participate in the Municipal Science, Technology and Innovation Week of Santo André, which is supported by the Secretariat of Culture and the Secretariat of Development and Employment Generation of Santo André.
Under the slogan "Art and Technology", various educational institutions will participate in the Municipal Science, Technology and Innovation Week. The Santo Andre Foundation is represented by Professor Mario Garcia, Faculty of Engineering Coordinator, and Electronic Engineering student Vinicius Moreira Nascimento.
The main events will take place during the week between September 25th and 29th. However, the Santo Andre Municipal Science, Technology and Innovation Week will be opened on Sunday (09/24) at 11 a.m. and will be attended by the Santo Andre Symphony Orchestra (OSSA).
The Santo André Foundation and its representatives will participate in the Science, Technology and Innovation Week of the Municipality of Santo André on Tuesday (26) at 3 pm when Professor Mario Garcia will give an online lecture on "Internet of Things in All Things". To participate, simply access the lecture link via Google Meet. "It gives us great pleasure that Fundação Santo André is participating in this wonderful meeting to exchange information with the academic community. Our mission is to transform lives through education and technology and is an important ally of higher education to generate employment opportunities for our students," says Professor Mario Garcia.
On Wednesday (27/09), between 9 am and 12 noon, a sample of innovative works by students of higher education institutions who will participate in this event will be presented. The work shortlisted to represent the Santo Andre Foundation was "IoT Network and LoRA", developed by 10th semester electronic engineering student, Vinicius Moreira Nascimento. The engineering student's work will also be showcased at the 2023 Municipal Science, Technology and Innovation Week 'Presentation Day', which will take place between 1pm and 4pm.
Fundação Santo André University Center has more than 3 thousand students, maximum institutional score of 5 MEC, and houses more than 100 laboratories and courses in the fields of law, advertising, business, engineering, architecture, IT, psychology and biology, among others. New this semester is the offering of new bachelor's degrees in Design, Computer Science and Biomedicine.
The event takes place at Cine Theatro de Variedades Karls Gomes, located at Rua Senador Fláquer 110, Centro.
service
Santo Andre Foundation is located at 821 Príncipe de Galles, Santo Andre (SP).
phone. (11) 4979-3300 that it 4979-3333 (WhatsApp)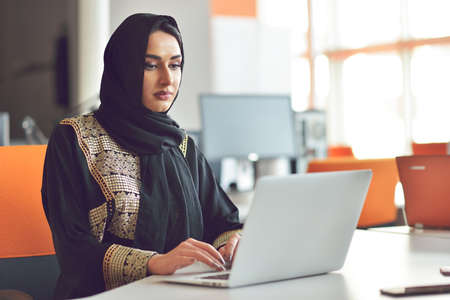 "Hardcore beer fanatic. Falls down a lot. Professional coffee fan. Music ninja."