Pablo Valadares / House of Representatives
Representatives analyze the proposals in plenary session جلسة
On Thursday (15) the House of Representatives approved Draft Resolution 9/21, introduced by Congresswoman Alice Portugal (PCdoB-BA), establishing the Amélia Império Hamburger Prize for Women in Science. The House of Representatives awards the award annually to three scientists who have distinguished themselves for their contributions to scientific research in the fields of exact sciences, natural sciences and humanities. Then the proposal was made.
Contestants can be nominated by any member of the National Congress until April 30 of each year, with a detailed report on the candidate's performance in scientific research and her contributions to science in Brazil.
Amélia Império Hamburger (1932-2011) was a Brazilian physicist, professor, researcher, and scientific publisher. She graduated from the Faculty of Philosophy, Science, and Letters of the University of São Paulo at that time, and in 1960 completed a master's degree from the University of Pittsburgh (USA) and co-authored a scientific article published in the first issue of the journal. Physical Review Letters, in 1958. In addition to other accomplishments, she participated in the creation of the Brazilian Society of Physics.
"Amelia Hamburger was ahead of her time and deserves an honor, especially at a time like this, when the government is denying science," said project rapporteur, Deputy Marilia Arias (PT-PE).
Arbitration Board
According to the approved alternative, written by the reporter, after the nominations, the Board of Directors will decide which one will be awarded. This council is composed of the second secretary of the chamber, and the head of the committee for the defense of women's rights; by the Chairman of the Committee on Science, Technology, Communications and Informatics; And by a representative of each political party operating in the House of Representatives.
The business will be headed by the second secretary, but in his absence, the board may choose a president for the day's business.
Within 90 days of publication of the decision, the Presidential Council will issue a bylaw to award the award.
taboo
The text prohibits the appointment of members of Congress to the National Congress or individuals associated with them or public officials present in Congress, as well as individuals covered by the Clean Record Act (Supplementary Act 64/90) or the Administrative Offenses Act (Law 8.429/92).
The writer remembers that women scientists do innovative research across Brazil, but they make up only 10% of researchers in the exact sciences, according to a survey conducted by the Institute of Psychology of the University of São Paulo among members of the Brazilian Academy between 2013 and 2014.
"But unfortunately we are still on the list of collaborators. We are having great difficulties in showing and appreciating the work of female scientists," said Alice Portugal.
Report – Eduardo Beovesan
Edition – Pierre Tripoli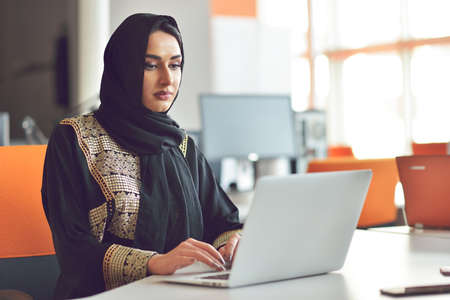 "Music fanatic. Professional problem solver. Reader. Award-winning tv ninja."