A team of researchers has discovered an extensive network of stone walls along the Nile River in Egypt and Sudan. Known as outcrops, these structures have the function of retaining sediment and preventing coastal erosion.
The discovery reveals a long form of hydraulic engineering in the Nile Valley and sheds light on the connections between Nubia and Egypt in ancient times.
Posted in GeoarcheologyThe research was part of the British Museum's Western Architecture Research Project, in collaboration with the Sudanese National Authority for Antiquities and Museums.
"We used satellite imagery, ground surveys and drones, as well as historical sources, to locate about 1,300 spurs between the First Cataract in southern Egypt and the Fourth Cataract in Sudan," he comments in NB Lead author Dr. Matthew Dalton of the University of Western Australia.
Hundreds of these structures are submerged beneath the Aswan Dam hydroelectric power plant, within the ancient, desiccated channels of the Nile. To find them, the researchers reviewed travelers' diaries, a 200-year-old map and archives of aerial photographs, including some taken by the Royal Air Force in 1934.
According to Dalton, the spurs helped connect the peoples of ancient Egypt and Nubia, facilitating the long-distance movement of resources, armies, people, and ideas up and down the Nile.
"We know that stretches of the Nile in Sudan had several channels in the early Holocene and many of them dried up when river flows decreased due to climate change," he said in a statement. NB The study was co-authored by Professor Jamie Woodward of the University of Manchester.
Using radiocarbon dating and fluorescence techniques, the team was able to establish that some of the walls in these ancient aqueducts were built more than 3,000 years ago. It was also possible to identify much larger stone walls within the Nile, some up to five meters thick and 200 meters long. What makes them believe they were dikes that would direct the flow of the river and aid in the navigation of boats through the treacherous rapids of the Nile.
The authors spoke to farmers in Sudanese Nuba, who commented that these outcrops continued to be built up well into the 1970s, and that the land formed by some of the walls is still cultivated today. "This incredibly robust hydraulic technology has played a critical role in allowing communities to grow food and thrive in the challenging landscapes of Nubia for more than 3,000 years," says Dalton.
Doctor Neil Spencer, Deputy Director of the Fitzwilliam Museum, University of Cambridge, and Director of the Amara West Research Project, notes in NB That "this study demonstrates how interdisciplinary research can provide insight into the enduring agricultural traditions, techniques, and practices of Nubia, and balance the inherently biased information in the ancient Egyptian textual record."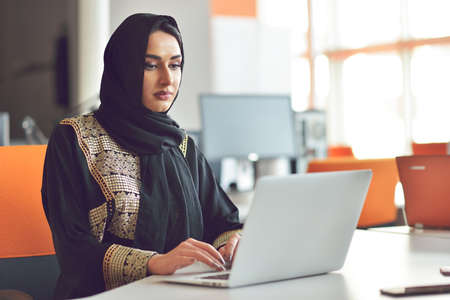 "Hardcore beer fanatic. Falls down a lot. Professional coffee fan. Music ninja."