About 10 days ago, Latam Cargo received its newest aircraft, the Boeing 767-300ER. Aircraft registration N566LA (msn 40798), which previously flew with Latam Chile as CC-BDA until withdrawn from operation, has been sent for heavy cargo conversion work in Singapore.
Once this work was completed, it was time to return to the Latin company, now with a new job in the Air Cargo Wing. This transfer to South America was carried out between 16 and 17 October, under the responsibility of the Nomadic Aviation team led by Steve Giordano.
Giordano is an experienced pilot who, in addition to managing the company's flight operations, usually posts all his flights on social media, gaining notoriety for showing the unconventional daily life and routine of a pilot specializing in aircraft transport operations.
Enjoy the proximity to JRF/PHJR close by @pm_roa & @Gargamle2 today. I'll have the Bogota leg tomorrow 👍🏼 This beautiful descent will be hard to beat… #AFJIK pic.twitter.com/UuLMcBDyCT

—Steve Giordano (@JTTsteve) October 16, 2023
In the case of the LATAM aircraft, Giordano was involved in every stage of the semicircle around the world until the aircraft was delivered to Bogotá, Colombia, where it was transferred into the hands of the Latin company. The videos and photos illustrating this article are part of the material shared by the CEO and the pilot throughout this mission.
Expert Steve Giordano's work has gained notoriety throughout the pandemic and as the coronavirus comes under control around the world. With more and more aircraft needing to be returned to service or sent to maintenance, your company is beginning to receive a high demand for transportation operations.
Today we will run QPG-JRF as @Nomadic_OMD #OMD294 With B767-300ER(F) N566LA. A hair under 14 hours from this leg – and then we'll be flying JRF-BOG tomorrow. pic.twitter.com/ZKQ3IJ5EV5

—Steve Giordano (@JTTsteve) October 16, 2023
And so, given the completely "random" nature of his routine, where one day was in Asia, another in the US, another in Europe, in 2021, he and his partner of more than 20 years, Robert Allen, restructured their business. They founded Nomadic Aviation, whose name represents exactly the "nomadic" flights they take.
Today, the company has a team of 12 employees and more than 30 experienced pilots, and is one of the key players in the sector, carrying out more than 300 aircraft movements annually.
Despite its great success, the company maintains its mission of providing high-quality, personal service, with Allen and Giordano overseeing every operation and executing flights whenever possible. With the help of social media in publicity and people's fascination with flying, more customers come to their company.
I wasn't able to do the "tour" of QPG because it's a military base, and no photography is allowed, so here it is from the cruise! Take a look at the newly converted 767-BCF! Sorry for the noise 🤷🏻‍♂️ #AFJIK pic.twitter.com/1kVbyyNZOX

—Steve Giordano (@JTTsteve) October 17, 2023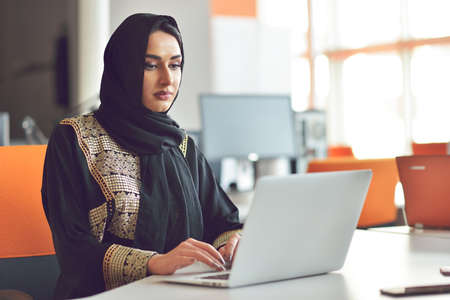 "Hardcore beer fanatic. Falls down a lot. Professional coffee fan. Music ninja."