A cave containing dozens of rock artwork was recently found in Spain. It has been hidden for 24 thousand years and reveals more about the Paleolithic era of the Iberian Peninsula.
The rock art was found near Valencia, on the east coast of Spain, about 400 meters from the entrance to the cave known as Cova Dunes. This discovery occurred after researchers from the University of Zaragoza and the University of Alicante in Spain decided to examine the site in 2021.
This discovery was recently published in the journal Antiquity In all, more than 110 engravings and paintings were observed, including 19 recording wildlife of the time such as representations of horses, deer and two aurochs. Exploring the cave can reveal more about the Paleolithic people and the environment in which they lived.
Read more
Rock art is a wonderful find
The discovery of the paintings impressed the researchers behind the discovery. Abundant rock arts such as those found are not very common in the eastern region of the Iberian Peninsula, but in the northern region of Spain.
As soon as we began the appropriate systematic survey, we realized that we were facing a large site of rock art, such as can be found elsewhere in Cantabrian Spain, southern France or Andalusia, but which is completely missing in this area.

Aitor Ruiz Redondo, the lead author of the discovery, responded Science Alert
There are known sites of this type of archaeological record in the east of the country, but they are sparsely distributed and generally do not include painted figures. This discovery suggests that there is still much we need to know about Paleolithic cultures and their symbolism.
The inscriptions and paintings are spread across three areas of the cave, where different drawing techniques and styles were used, making it possibly the most important site of rock records on the Mediterranean coast of the Iberian Peninsula.
The cave contains carvings produced in typical patterns, but some techniques and techniques adopted in the arts are extremely rare, such as the shading of the shapes made by scraping the limestone deposited on the walls. Furthermore, most of the figures are made of iron-rich red clay, which is rare in the Paleolithic and different from the usual diluted ochre or manganese powder.
The use of clay and the wet location in which the rock art was made allowed it to last for a long time. "The paintings were dried very slowly, which prevented parts of the clay from falling off quickly, while other parts were covered with layers of calcite, which has preserved them to this day." Ruiz Redondo points out.
The researchers now intend to discover more information about the rock art and the Paleolithic era in the region, in addition to exploring other areas of the cave that have not yet been studied.
Have you watched our new videos on Youtube? Subscribe to our channel!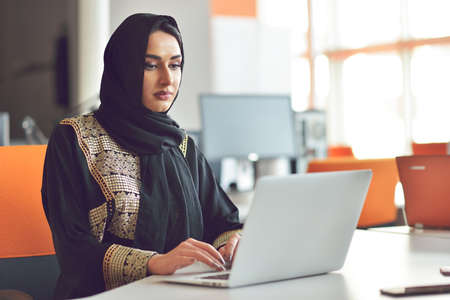 "Hardcore beer fanatic. Falls down a lot. Professional coffee fan. Music ninja."