Appearance of The largest colored diamond mine in the worldin Argyll in Australia, may be related to The separation of the first supercontinent, Colombia1300 million years ago. This is what a study published in the scientific journal Nature on Tuesday (19) says.
💠 Research reveals that these diamond deposits are located in an area called the Halls Creek Orogen, where the two continents collided and connected one day, 1,800 million years ago.
When the continent collapsed, it was left behind A large amount of pink diamonds.
The mine operated until 2020 and was responsible for production More than 90% of all pink diamonds ever found have been found.
this place He suffered from a lot of pressureIt is the necessary condition for the formation of diamonds in particular Pink, red and brown gemstones.
👉 When the pressure is not severewhich represents the majority of cases, Diamonds are colorless.
The study notes that "diamond formation during supercontinent breakup in rift zones at the edges of ancient continental blocks may be prevalent but has not been sufficiently recognized."
How are diamonds formed?
Diamonds are made of Crystalline carbonAt a distance of more than 150 kilometers below the surface of the planet.
According to the Western Australian Museum, A Special mechanism for moving diamonds quickly Of rocks originating from the Earth's mantle to the surface.
If this does not happen quickly, Diamond turns into graphite, the most common form of carbon. This mechanism occurs through volcanic rocks called kimberlite and lamproite.
However, it is still unknown how these deep rocks spread to the surface. The best hypothesis is that the major expansion of the continent is one of the major driving forces for this process.
This discovery, according to the study's authors, improves science's understanding of the processes occurring deep within the planet and also of the mechanisms of formation of argyle deposits.
Watch videos about astronomy and space exploration below: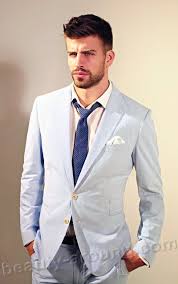 "Incurable thinker. Food aficionado. Subtly charming alcohol scholar. Pop culture advocate."