Nintendo through its president Shuntaro Furukawa in a recent interview with the Japanese newspaper Nikkicommented on the extended life cycle of the Nintendo Switch, the quality of software on the next console and the investment in its studios in the long term.
Check out the comments below:
– How will you apply the "spirit of authenticity" to the Switch successor?

Furukawa: I can't talk about a specific topic. We are constantly researching and developing hardware, but for the fiscal year ending March 2024, our focus is on expanding the Nintendo Switch business. The biggest hurdle at any time, and not just "next console," is knowing whether we can deliver something customers really want.

— Can the Switch's lifecycle be extended further?

Furukawa: We are still working on the Nintendo Switch program for the fiscal year ending March 2025. The momentum will continue to continue to expand the Switch business. In the fiscal year ending March 2024, we will maintain the pace of growth Zelda We will move into the holiday selling season. In terms of appliances, we will increase demand not only for new purchases, but also for second units and replacements.

Why are you increasing the number of internal developers?

Furukawa: Game development has become more complex. The development resources required for a single program continue to increase, so it is necessary to strengthen the development organization. More than just increasing headcount, we must be able to develop software that meets Nintendo's expectations. To this end, we decided that instead of allocating resources outside the company, it was necessary to leverage our internal development resources, which have a deep understanding of the creative DNA and the Nintendo brand.

We do not reject the use of mergers and acquisitions (mergers and acquisitions). However, if an organization that does not understand Nintendo's creative approach is brought into the fold, it may not achieve the expected results. On the other hand, for companies that have a similar development approach, we can form different partnerships with them, not limited to mergers and acquisitions.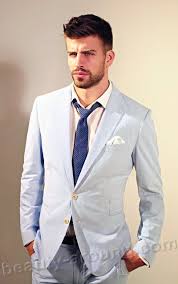 "Incurable thinker. Food aficionado. Subtly charming alcohol scholar. Pop culture advocate."