The Scientific Research and Training Secretariat of the Ministry of Science, Technology and Innovation (SEPEF / MCTI) on Wednesday (23) presented to the Petrobras Sustainability Department (ESG) scientific initiatives, projects and programs coordinated by the Ministry in the areas of biodiversity and oceans.
Here at the ministry we work with the best available science, the best researchers, and on pilot projects to provide models. We need a special initiative to expand these actions," said SEPEF Secretary Marcelo Morales, referring to the Bioeconomy Production Chain projects, which aim to add value to Brazilian biodiversity products, and the Regenera Brasil project, which aims to apply science and technology to the development of principles A guideline promoting the restoration of indigenous Brazilian ecosystems in degraded areas where there is no agricultural potential.
In the ocean region, MCTI-coordinated projects include two major programs, Science at Sea and Antarctic Science. Long-term research projects at sea include, for example, the permanence of researchers on oceanic islands. Conducting scientific research on migratory birds in the archipelagos of São Pedro and São Paulo, more than 1,000 kilometers from the Brazilian coast, contributes to the strengthening of Brazilian sovereignty in these areas. The Minister also highlighted the role of the network of researchers in tracing the path of the oil spill that reached the Brazilian coast in 2021 and determining the origin of the mineral. In addition to seeking mitigation in contaminated mangrove and reef areas.
Additionally, the portfolio is a Brazilian focal point for ocean science decade, a global initiative of the United Nations by 2030 that seeks to raise awareness of the oceans in line with the Sustainable Development Goals (SDGs). Brazil developed a national implementation plan for the initiative and was considered a pioneer in implementing awareness-raising actions. There is interest from many union states and municipalities, such as Santos (SP) to develop local legislation on ocean culture. In addition, the country has Brazilian Alliance for Ocean Culturean initiative jointly led by MCTI, UNESCO and the Federal University of São Paulo (UNIFESP) to disseminate educational activities that promote awareness of the importance of the sea to humanity.
The private sector and other institutions can be involved in the outcomes of the Ocean Science Decade. Interested parties should send Authentication request To validate the proposal with the Intergovernmental Oceanographic Committee (IOC).
The Secretary also highlighted the importance of science to develop alternatives to combating marine plastic particles and the need to raise community awareness of the issue. According to a 2021 UN Environment Agency report, 85% of the trash that reaches the ocean is plastic waste. Morales stressed the risks of pollution of marine biodiversity and the effects that can occur on human health through the ingestion of fine particles. MCTI plans to launch a public call for research on this topic.
"We have a very strong business in relation to the sea, with a set of relevant actions that can be an objective of joint action," Morales stated.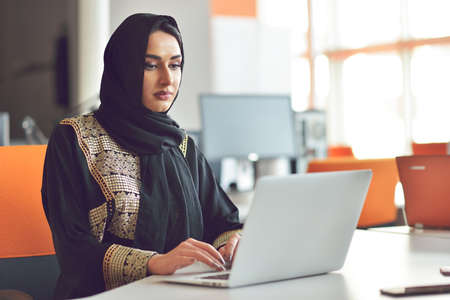 "Hardcore beer fanatic. Falls down a lot. Professional coffee fan. Music ninja."